You don't realize how much you rely on your drains until they stop working. You flush the toilet, wash your hands, use the kitchen sink, and more each and every day without a second thought. All a sudden, though, the drain stops working. It doesn't drain the water, and maybe it lets out an annoyed gurgle or two. It's easy to feel overwhelmed when this happens, but that's not necessary. Just call JD's Plumbing Service, and we will come out to your Broomfield home in no time at all.
The Broomfield Drain Cleaning Experts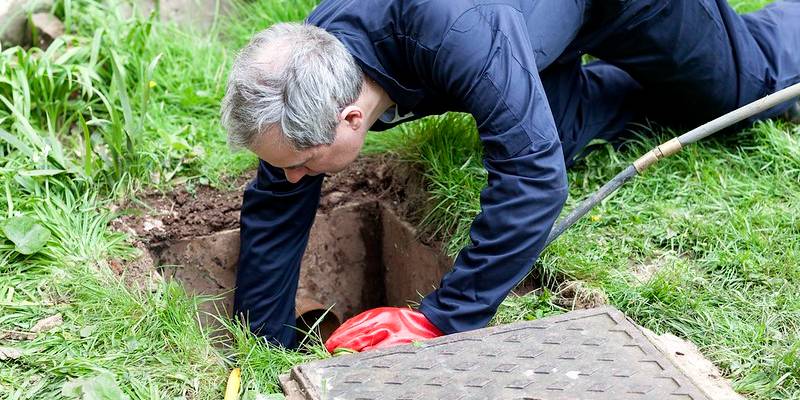 We aren't your average drain cleaning company. We only use certified plumbers for all drain cleaning jobs, and they treat the cause instead of the symptoms. That means they won't just push a clog out of your drain. They will find out why the clog is there in the first place and then fix that problem.
Our team expertly guides cutting blades through drains. These blades can get through any type of gunk, grime, and debris out there. Nothing is tough enough to stand up to us.
Fighting Grime One Drain at a Time
Our Broomfield drain cleaning company handles gunk and grime in all types of drains. We can cable through the grime from various points of access, and we can even cable into the main lines in the city.
Many of our customers need our kitchen drain cleaning services. While some of them need us because they just dropped a large pot of grease down the sink and it solidified, our customers usually require our services due to clogs that have built up over time. Soap, food particles, grease, and detergent can slowly clog the drain, and after a while, the homeowner can no longer use the sink. Our kitchen drain cleaning services clean the pipes so they're like new. Then, you can start using the sink again.
Bathrooms are second on the list. Like kitchens, these drains can clog over time. An assortment of shampoo, soap, toothpaste, and hair all make it into the drains, and eventually, that leads to a clog. Also, you might clog the drain with too much toilet paper, or someone might even flush a toy or another object down the toilet. Once it makes it into the pipe, the water flow completely stops.
These are just a couple of the drains we tackle. We can also handle basement drains, utility room drains, downspouts, and more. With our state-of-the-art equipment, we can handle anything, so don't hesitate to give us a call.
Taking Care of the Clog On Your Own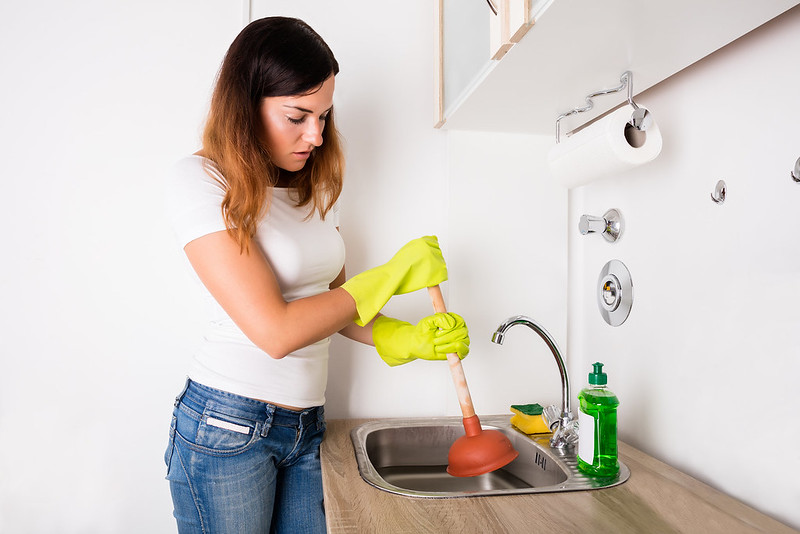 Many of our customers want to know if they can take care of a clog on their own. If you can fix the situation with a plunger, you certainly should. Always try to plunge the drain, and if it removes the debris that was stopping it up, you should be able to use your drain without any problem.
If that doesn't fix it, though, don't use a drain cleaner. Drain cleaner is often toxic, and it can eat through your pipes and fixtures. It's also bad for the environment, and to top it off, drain cleaner often doesn't work. It might be able to fix a minor clog, but if you have a serious issue, a plumber is the only reliable option. A drain cleaner can't fix a pipe or get to a clog that's deep in the system. It also can't fix the underlying issue. That means you're likely to have a problem shortly after using the drain cleaner.
Your Broomfield Drain Cleaning Company of Choice
Our family-owned and operated business is the right choice for all your drain cleaning needs. If you are sick of dealing with a clogged drain, contact us today. We handle both residential and commercial jobs, and we provide fair and transparent pricing. Once you use our services, we will become your go-to option for all your plumbing needs.