JD's Plumbing offers the best Arvada AC repair in the Denver Metro area, and your search for reliable HVAC contractors ends here. Regarding furnace and AC repairs in Arvada, you no longer have to search the internet for 'good AC repairs near me. We are here, and with us, your AC is in the most capable hands.
Summers in Colorado can get uncomfortable, especially during hot July afternoons. Most Arvada homeowners prepare beforehand to get their air conditioners up and running as the hot months kick in. So spring is the best time of year to take care of those AC repairs and maintenance.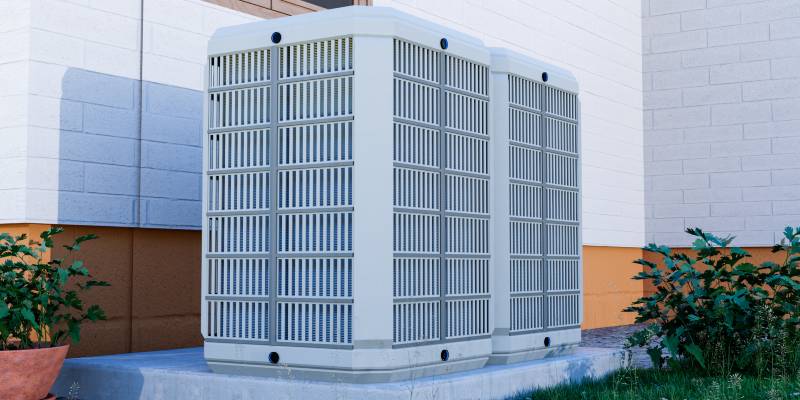 Why Choose our AC Repair Services?
We provide the best ac repair services in Arvada.
At JD's Plumbing, we strive to provide our clients the highest quality of repair services. We're a licensed AC repair company with an ever-growing base of satisfied clients. Check out our Google reviews!
Our Arvada HVAC technicians are certified individuals with proper training in HVAC repairs and years of in-field experience. They will deliver the best service to your ultimate satisfaction and offer friendly advice about your air conditioner. Whether it needs repairs or replacement, we will guide you thoroughly.
We deal in all makes and models of air conditioners with expert level of servicing, repairs (emergency or scheduled), replacements, tune-ups, maintenance, and installation.
Looking for Arvada Furnace Repair? JDs also offers a full range of HVAC services for your convenience.
Our HVAC Services:
Summer is fast approaching, now is the best time to get your AC serviced or repaired. The average temperatures in Arvada can reach as high as 90 degrees Fahrenheit in July. Therefore, ensuring that your air conditioner is working flawlessly during this time is critical.
Here are some of the Arvada AC Repair services that we provide:
Refrigerant leaks
Dirty or clogged filters
Faulty thermostats
Electric control failures
Compressor issues
Fan problems
Drainage issues
Capacitor failures
Frozen evaporator coils
Dirty condenser coils
Why Should I Get My Air Conditioner Repaired?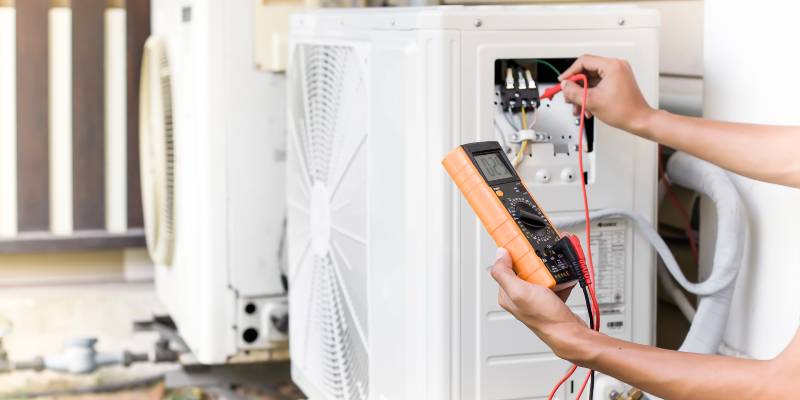 Sweltering in the Colorado summer heat is no fun. Even indoors, humidity can become an issue, and your indoor air quality becomes unbearable when your AC fails to work properly.
The situation becomes worse if you have pets, elderly family members, or kids at home who cannot tolerate the heat.
If you are facing any one of the following problems with your Arvada air conditioner, it is a sign you need an HVAC professional for your AC repairs:
AC Blowing in Warm Air
Poor or no Airflow
Water Dripping From the Unit
The System Shuts Down Repeatedly
Malfunctioning Thermostat
Strange Noises Coming From the Unit
System Emitting a Foul Smell
There can be other issues with your air conditioner, which aren't as apparent as those shown above. Our trained technicians will visit your premises and proceed with the necessary repairs.
Can Repair Be Avoided?
A faulty unit might continue working for some time, but it will damage the parts and may even cause irrevocable damage to the integral parts like the compressor or the condenser units. Also, it will cause a spike in your electricity bill because your AC will be working for an extended period of time without turning off.
You should get your air conditioner a thorough servicing at least once every year.
AC Repairs Arvada
Call JDs Plumbing, Heating and Cooling in Arvada at 303-887-3356 for all of your air conditioner repairs and services. Our technicians are NATE-Certified and will go out of their way to solve your problems.