JDs Plumbing Heating & Air Conditioning is a leading heating and air conditioning services company serving the community of Louisville in Colorado. We believe in excellence and have NATE-certified technicians that are specially trained and licensed to respectfully serve the members of the Louisville community.
We know that there are several DIY heating, plumbing, and air conditioning video tutorials on YouTube, and believe there's nothing wrong with doing things yourself.

AC and Furnace Installation Louisville
While you can always change your home's clogged filters and drain pipes by watching videos and tutorials, we don't recommend going the DIY route when installing or replacing your HVAC unit. While HVAC units are simple to operate, the installation is still a little complex for the average Louisville homeowner to take on single-handedly. The job requires several hours of preparation including installation of ductworks, pipes, and drains before you can even unbox your brand-new HVAC unit.
One of the best ways to fulfill your heating and cooling needs in Louisville is by getting the right make and model of HVAC unit installed.
Heating Installation and Replacement
Louisville nights are harsh and your family will be extremely uncomfortable if your heating unit isn't performing as it's supposed to. When it comes to quality and professionalism, we never cut corners. If it can be fixed for a reasonable price, we'll fix it. However, if your heating unit is nearing the end of its life expectancy, an upgrade will be more cost-effective.
Since an average HVAC unit costs $3,500 to $8,000 including installation, it's important to know which brand and model is the right fit for your home before you spend all that hard-earned cash. We can thoroughly analyze your entire home and offer suggestions based on several factors such as:
Home Size
Number of Bedrooms
Cooling and Heating Capacity Required
Budget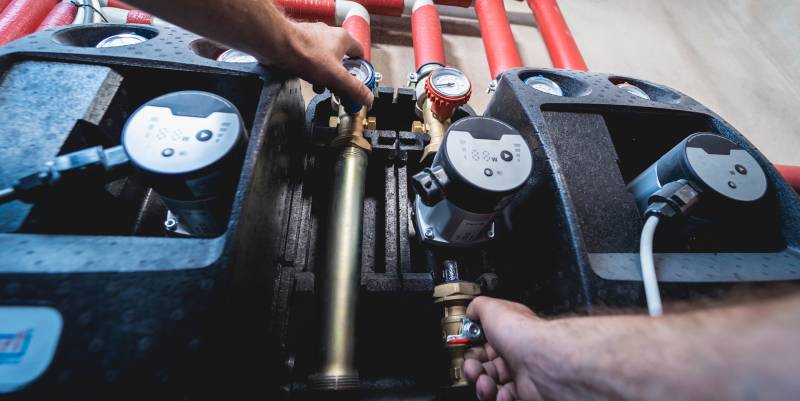 Furnace Maintenance Services in Louisville, Co
Furnaces are one of the best-selling types of HVAC units that provide reliable heating throughout the icy Louisville winters. JDs Plumbing specializes in furnace repairs and maintenance services. We strongly recommend you call in HVAC pros in Louisville for your annual furnace inspection. Ideally speaking, your furnace should be inspected before the start of every fall and winter.
Furnace inspection is a preventive service that involves a thorough tune-up of your HVAC unit. Unfortunately, many Louisville homeowners call their heating and air conditioning technicians only when something goes wrong, which is similar to visiting a doctor only when you're ill yet missing your annual check-up.
By spending as little as $100 on an annual furnace inspection, you could save hundreds of dollars in energy bills, while at the same time avoiding costly breakdowns.
Ready to find out more about JDs furnace inspection services? Schedule service today and we'll visit your home to conduct a thorough inspection at your convenience.
Louisville AC Repair and Maintenance
If you're wondering whether your AC or heater isn't performing as it should, it's time to schedule an appointment with some heating and air conditioning experts in Louisville. Is it really worth calling in HVAC pros for AC inspection? Yes, it definitely is!