JD's technicians are trained, licensed, and highly rated. At JD's Plumbing, we believe that furnace safety is a priority now that winter is on its way. We stress the importance of our annual Denver furnace safety inspection and urge you to schedule a furnace safety check today by calling us at 303.887.3356 today.
Furnace Safety Check
Do I need a Furnace Safety Inspection?
Benefits of Regular Furnace Inspection and Maintenance
Furnace Inspection and Heating Repairs in Denver
Furnace Inspection Before Selling Your Home Selling
During the harshest cold winters in Denver, you rely on your HVAC equipment to keep your home warm, cozy, and comfortable. But furnaces, just like any other electrical component, can break down, causing stress and anxiety. Instead of attempting a Denver furnace safety inspection on your own, call JDs Plumbing Heating & HVAC for a professional furnace inspection or HVAC repair.

Do I Need a Furnace Safety Inspection?
Your furnace requires a safety inspection at least twice a year – once before every fall and again before summer. This is done to ensure your Denver furnace is clean and keeps working and fulfilling your heating and cooling needs. However, JD's Plumbing goes beyond a typical furnace inspection. We ensure your home's heating system is working flawlessly and the furnace is running at peak efficiency so that it doesn't break down when you need it the most.
With Christmas right around the corner, Contact Us for a Denver Furnace Safety Inspection now. As temperatures have already started dipping to below zero, we strongly recommend you schedule a furnace inspection appointment today.
Here's our 22-point Furnace Safety Inspection and Tune-up Checklist:
Checking for Hazardous Carbon Monoxide Gas Leaks
Lubricating Moving Parts
Cleaning Flame Sensor
Checking Wiring
Checking Gas Levels using Combustion Analyzer
Inspecting, Cleaning, and Replacing Clogged Air Filters
Cleaning Vent Pipes of Debris
Inspecting Blower Wheel for Balance and Cleanliness
Inspecting Pilot Light
Checking and Tightening Motor Belt
Inspecting Thermostat
Monitoring of Complete Heat Cycle
Inspecting Duct Pipes and Vents for Leakages
Cleaning Furnace
Inspecting and Testing Emergency Gas Shut Off Valve
Inspecting and Testing Circuit Breaker
Inspecting Airflow Performance
Checking for any Abnormal Noises
Performing Safety Inspection of Furnace Room
Testing Safety Controls
Performing Voltage Checks on Motors and All Electrical Equipment
Creating a Furnace Safety Report Highlighting Any Issues
Our Furnace Safety Report is a snapshot of your entire furnace in its current condition with all the problems highlighted and possible solutions with estimated charges. Instead of wasting your time, we provide you with accurate price estimates after a thorough inspection of your furnace.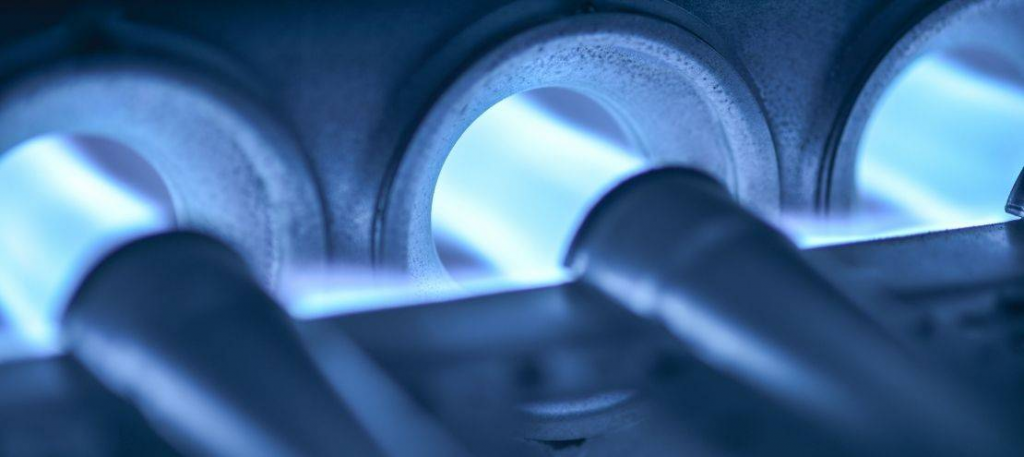 Benefits of Regular Furnace Inspection and Maintenance
It is more economical to proceed with a furnace inspection than skip it to save some money. The issues JDs Plumbing highlights in a furnace Inspection are often caught before they become an expensive nightmare for you.
Unfortunately, many homeowners in Denver wait until a problem starts appearing. However, in most cases, problems only arise after the damage has already been done. While there is a DIY route to furnace maintenance, a proper inspection cannot be performed without help from professionals. That's where JDs Plumbing comes to your aid.
Here are some of the benefits of furnace inspection and maintenance:
Extend Your Furnace's Lifespan
Reduce Energy Bills
Enjoy Even Heating Throughout Your Home
Prevent Costly Furnace Breakdowns
Reduce Costly Repairs
Maintain Manufacturer's Warranty
The best time for a furnace inspection is now. Please don't delay it! Call JDs Plumbing to schedule an appointment. Our friendly professionals go above and beyond to ensure you are 100% satisfied with your furnace inspection.
Furnace Inspection and Heating Repairs in Aurora and Denver
No trip charges on all furnace repairs
100% money-back guarantee
While we charge a flat rate for a furnace inspection in Denver, CO, we will waive all our trip charges should you also proceed with repairs.
We understand that you need a quality Denver furnace inspection that doesn't put a strain on your budget. We will not charge you more than what it costs for the furnace repairs or installation themselves.
Our experienced HVAC technicians do not learn on the job. We provide them with the right tools and training required to perform furnace repairs flawlessly. Here are some of the reasons you should consider us:
No overcharging for seasonal demands
No trip charge with any repairs
100% customer satisfaction guaranteed
No overbilling or "surprise" charges
Quick response times during emergencies
A team of licensed, trained, and experienced HVAC professionals
Servicing, repairing, and inspecting all types of makes and models
Furnace Inspection Before Selling Your Home
Furnace inspection in Denver, Colorado, is also compulsory when selling your home. Before taking any action, call JDs Plumbing to schedule service and get your furnace inspected for any issues. A potential home buyer will look at a home inspection report, making sure that the home they're purchasing has a functioning furnace.
We will inspect and verify your furnace with a report highlighting our findings. This is important and checked by a home inspector.
Call JDs Plumbing now at 303.887.3356 to avoid costly breakdowns with your furnaces. Click here to schedule an appointment.
Check out our reviews from our many satisfied customers!