Boiler Repair in Denver, CO
Fast Boiler Repairs Done Right
The Denver boiler repair technicians at JD's are known for our high "first-time fix rate" in the Denver Metro area. When you choose JD's, we prioritize efficiency and cost savings by ensuring the job is done correctly the first time.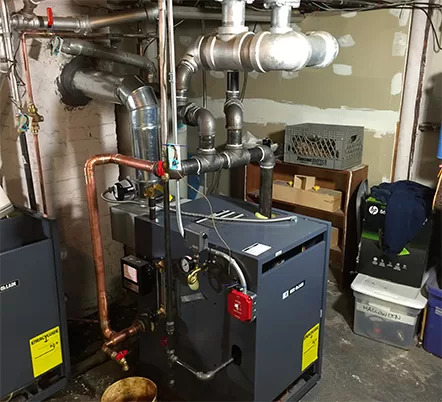 How Much Does a Boiler Repair Cost in Denver?
The cost of a boiler repair in Denver can vary depending on the extent of the damage and the specific issues that need to be addressed. On average, homeowners can expect to pay anywhere from $300 to $9,000 for a boiler repair in Denver. However, more complex repairs or the need for replacement parts can increase the cost. Contact us to schedule an appointment with our licensed and experienced HVAC technicians for an accurate estimate for your specific situation.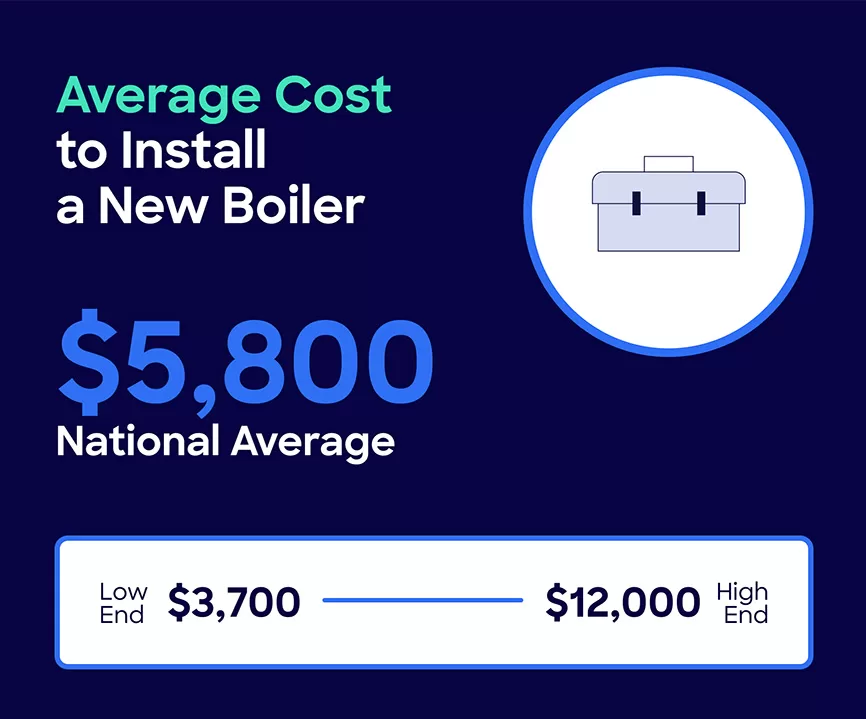 You may also be interested in: Ultimate Guide to Boiler Repair | 5 Essential Tips for Home Heating
Factors That Determine The Cost of a Boiler Repair
The main factors that can impact the cost of boiler repairs include:
1. Type of boiler: The type of boiler you have can affect the cost of repairs. Different types of boilers have different components and systems, which can impact the complexity and cost of repairs.
2. Age of the boiler: Older boilers may require more extensive repairs or replacement parts, which can increase the cost. Additionally, older boilers may be less efficient and more prone to issues, resulting in more frequent repairs.
3. Severity of the issue: The extent of the boiler problem can also impact the cost of repairs. Minor issues, such as a faulty valve or sensor, may be relatively inexpensive to fix. However, major issues, such as a damaged heat exchanger or pump, can be more costly to repair.
4. Accessibility: The accessibility of the boiler can also affect the cost of repairs. If the boiler is located in a difficult-to-reach area or requires additional time and effort to access, the repair costs may be higher.
5. Labor and parts: Labor and replacement parts costs can vary depending on location and availability. Labor rates can vary between different service providers, and the cost of replacement parts can vary depending on the brand and availability.
Can my Boiler Be Repaired?
Yes, a boiler can be repaired. If a boiler is experiencing issues such as leaks, strange noises, or heat loss, it is often possible to repair the problem rather than replace the entire boiler. It is recommended to contact a professional boiler technician who can diagnose the issue and determine if a repair is possible. Regular maintenance and servicing can also help prevent major issues and prolong the lifespan of a boiler.
If your boiler is beyond repair or if you want to upgrade to a more energy-efficient model, our team can assist with installation and replacement. Investing in a new boiler is a significant decision; we will take the time to assess your specific needs and recommend the best options for your home or business. JD's will provide you with a new boiler that meets your heating requirements and helps you save on energy costs.
JD's Boiler Repair Process
1. Schedule an Appointment
JD's makes it simple to schedule your boiler repair – you can schedule online or give us a call at (303) 887-3356.
2. Assess the Damage
A technician will assess the boiler and identify the issues. This involves inspecting the boiler's components, such as the heat exchanger, burner, and controls. Once identified, our technician can repair or replace the damaged parts.
3. Repair the Damage
This could involve cleaning or replacing filters, repairing leaks, or replacing damaged components. After the repairs have been made, our technician will test the boiler to ensure that it is working correctly and that all safety measures are in place.
Start Saving Money on Home Repairs Today with our
'Service Club'

Membership!

Save on plumbing, Heating and A/C, services. Save hundreds, and even thousands on your yearly electricity bill. Every dollar saved can help with groceries and gas.
Should I Repair or Replace my Boiler?
Whether to repair or replace your boiler depends on several factors. Firstly, you need to consider the age of your boiler. If it is relatively new and still under warranty, it may be more cost-effective to have it repaired.
If your boiler is older and has a history of frequent breakdowns, replacing it is a smarter solution.
Consider the cost of repairs versus the cost of a new boiler. If the repair costs are high and there is a likelihood of further issues in the future, it may be more economical to invest in a new, more efficient boiler.
You should also consider the energy efficiency of your current boiler. If it is outdated and not energy-efficient, replacing it with a newer model could significantly save your energy bills in the long run.
Ultimately, it is advisable to consult with a professional to assess the condition of your boiler and provide guidance on whether repair or replacement is the best course of action.
Boiler Installation
At JD's boiler repair, we follow a precise installation process that guarantees everything will be done safely and correctly. From assessing your space and determining the right size and capacity for your boiler to expertly installing the unit and testing its functionality.
Our attention to detail and quality service guarantees that your new boiler will operate efficiently and effectively for years to come.
Boiler Maintenance
Regular maintenance and inspections are also recommended to prevent future issues and extend the boiler's lifespan. Overall, boiler repair requires skilled technicians, knowledge of boiler systems, and the necessary tools and equipment to diagnose and fix problems effectively. If you would like to learn about our boiler maintenance plans.
We pride ourselves on our professionalism, expertise, and dedication to customer satisfaction. Don't let a malfunctioning boiler disrupt your comfort – contact us today to schedule an appointment and experience the difference of our expert boiler repair services.