Denver water heaters are one of the most used appliances in your home. Most people never give any thought to the condition of their water heater until there is a malfunction! Denver water heater malfunctions can cause emergency situations such as flooding, extensive floor damage, and in some cases injury to your family members.
JD's Plumbing has professional technicians that can diagnose and repair common water heater-related problems and are also ready to immediately remove an unsafe or irreparable unit by same-day removal and complete installation of a new water heater; should that be necessary.
Denver Water Heater Repair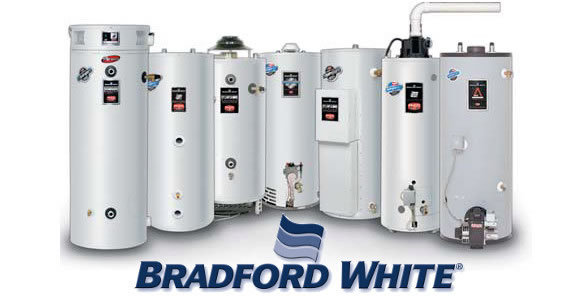 The suggested life expectancy of an average water heater is ten years although many don't last 10 years safely without professional tune-ups and maintenance. Since your water heater consumes a significant portion of your energy bill, it makes sense to have a unit that is up to date, safe and energy-efficient!
JD's plumbing offers diagnostic and repair devices on all brands of Denver water heaters and we realize that there are many choices available, but we carry and recommend the best in the industry – Bradford The Bradford White water heater has a six or ten-year tank and parts warranty. The Bradford White water heater is American-made and American-owned. For more information click here-
JD's plumbing installs tankless water heaters as well. We are also up to date on ever-changing industry regulations and efficiency standards.
Water Heater Repair in Denver: Exploring Your Options
Area residents frequently need to repair or replace their Denver water heaters. In many cases, plumbing companies simply recommend replacing an ailing unit rather than exploring repair possibilities. For consumers, that means a water heater that could have lasted for several more years is needlessly replaced. So, what are the best ways to determine when to repair a water heater or when to replace it?
Family Size Has Changed
When new additions to a family arrive, the existing water heater may not provide enough hot water to take care of the new needs. When children, grandchildren, or parents move in, hot water use will rise. If the supply of hot water isn't adequate, discuss the options for upgrading with a Denver plumbing professional.
Denver Water Heater repair isn't always a serious matter, but it's important to have an expert handle the repair or replacement. If you're in need of repair now or are anticipating changes in the near future, an expert from JD's Plumbing Service will be happy to discuss your water heater repair or replacement options.
The Water Heater Doesn't Perform Properly
If older Denver water heaters fail to deliver a reliable supply of hot water, it's time to contact a Water Heater Repair Denver professional for advice. Once the plumbing expert has an opportunity to evaluate the existing water heater, he or she can suggest repair or replacement options. If the water heater isn't too old and the repair is rather simple, the best option would probably be to repair the existing unit. If, for example, a heating element for an electric water heater has failed, the repair is comparatively simple and inexpensive. However, if the burner on a gas water heater is defective, the cost of replacing it might become cost-prohibitive. No one should make a repair or replacement decision until all the facts are known.
Remodeling is Anticipated
If a remodeling project is being considered, it may be time to replace existing Denver water heaters. Since many remodeling projects involve new bathroom areas, updating to a water heater with a larger capacity and faster recovery time may be advisable. The plumber consulted can evaluate the projected needs to determine if the existing water heater will handle the increased demand.
Water Heater Helpful Tips
Typically leaking is a sure sign that your unit needs to be replaced, however, only a professional can diagnose if it's possibly related to condensation, a pinhole, or loose fittings.
The recommended safe temperature for an average unit is 125 degrees F.
Make sure the company you choose is replacing all the fittings as well as the water heater. Our price includes all new shutoff valves, water flexes, and gas flex.