We would all like to think the air quality in our homes is clean and healthy, but indoor air pollution can be a serious problem for many families. Studies have found many homes' indoor air is as polluted as outdoor air in and around urban cities. So using Denver electronic air cleaners is important for your family's health.
The Problem with Standard Air Filters
Common indoor air pollutants include microscopic dust particles, mold spores, pet dander, allergens, airborne bacteria, and volatile organic compounds (VOCs). These contaminants can cause health problems such as asthma, headaches, skin rashes, eye irritation, allergies, and respiratory ailments.
Standard air filters are designed to protect your furnace's blower motor, not your family's health. They are not effective at trapping microscopic indoor air pollutants. Instead, these harmful pollutants will easily pass through furnace filters and be distributed throughout the HVAC system and into a home's environment.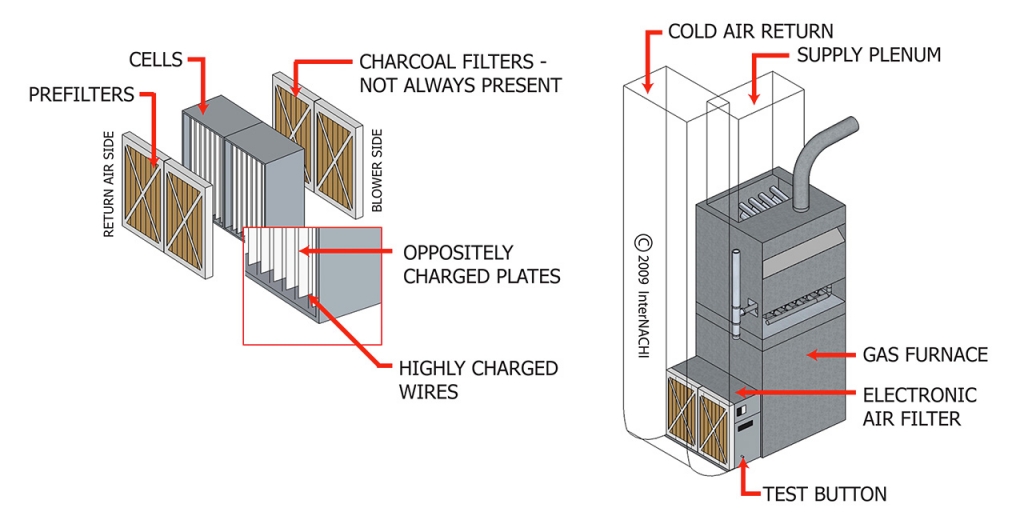 Pleated Filter Electronic Air Cleaners
Another option is electrostatic air filters that are pleated. These are better at trapping some smaller particles that your standard filter can't. But these filters tend to be expensive and become clogged quickly, reducing airflow and straining the blower motor. Can you say higher energy bills?
Breathe Easy with a Denver Whole House Electric Air Cleaner
JD's Plumbing Services can replace your standard furnace filter with carbon-infused Denver electronic air cleaners. This state-of-the-art air purification device is the perfect solution to the air pollution inside your home.
Studies have shown that electronic air filtration systems can trap airborne pollutants effectively, affordably, and without clogging the internal filter.
Breath EZ Air Cleaner
The Breathe EZ Air Cleaner does not use a standard filter, but rather traps air pollutants electronically. Microscopic particles enter the filter chamber and are then given an electric charge to make them "cling" to the fiberglass media.

Beyond this, the Breathe EZ air cleaner is also infused with carbon strips that absorb odors and dangerous VOCs commonly found indoors. And, since the air cleaner does not use a regular, ineffective air filter, you can save money on your energy bills!
If you want to protect your family's health from air pollution while saving money on energy bills, the Breathe EZ Air Cleaner is a great option for your home.
Our technicians are ready to help you breathe easier, so contact us today to schedule an installation appointment.
Got Radon?
Radon gas is a carcinogen that causes lung cancer. Your risk of developing lung cancer increases substantially with exposure to higher levels of radon. The average person is subject to a higher dose of radiation from the radon levels in their home than from combined exposure to all other radiation sources, both natural and man-made.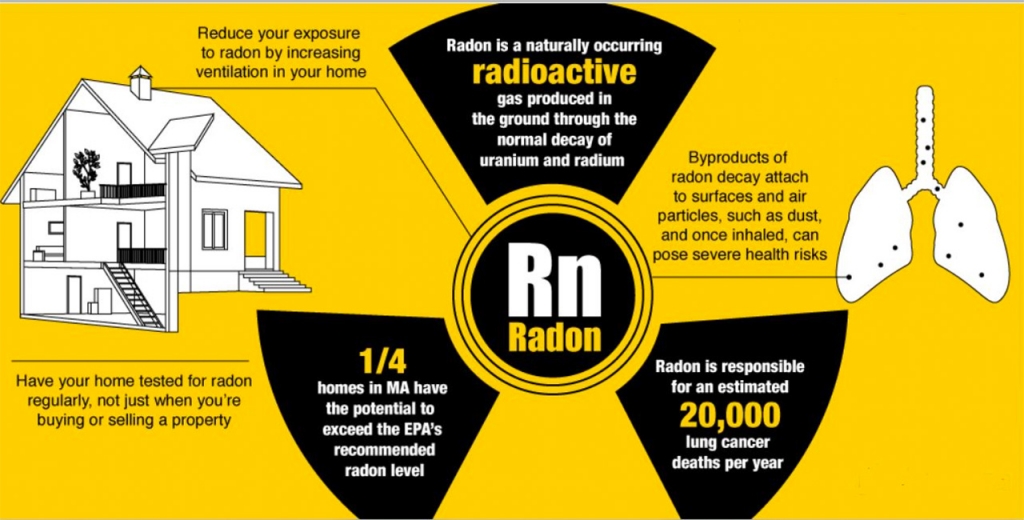 Radon Act 51, which was passed by Congress, set the natural outdoor level of radon gas (0.4 pCi/L) as the target radon level for indoor radon levels. Unfortunately, two-thirds of all homes exceed this level.
You can reduce your exposure to indoor radon levels by installing the Breathe EZ Air Cleaner. When radon gas decays, it produces solid particles that cling to other particles, such as dust particles. Breathing in these particles can increase your risk of developing lung cancer. Since the Breathe EZ Air Cleaner can trap these smaller dust particles with the radon particles attached, you won't breathe them in.
In fact, in clinical trials, the Breathe EZ Air Cleaner filtered 98% of radioactive elements in the air. That completely redefines breathing easy!
If you know or suspect your home has high radon levels, we definitely recommend installing a whole-house air cleaner to protect your family's health. Our technicians are standing by to install a Breathe EZ Air Cleaner system in your home.
We service Denver and the surrounding areas. Give us a call today and let us help your family breathe easier and live healthier!