We offer service all brands of kitchen faucets in Denver and carry replacement faucets on our trucks for installation or replacement. Wolverine Brass faucets are manufactured under the highest standards of quality and workmanship. The Wolverine Brass kitchen faucets are only available to a professional plumber. Wolverine Brass offers a wide range of styles to choose from as well as a variety of finishes.
Need Help With an Outside Faucet Repair?
Denver Kitchen Faucet Repair
If you choose to supply a different brand, we will also be happy to install that as well. JD's plumbing wants every customer to be completely satisfied with every decision and purchase!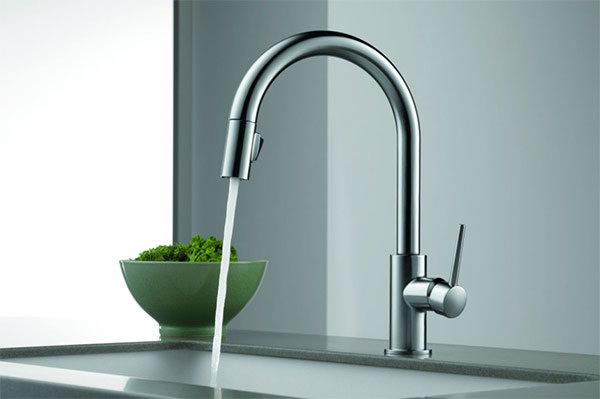 Always Call a Professional for Faucet Repair in Denver
Kitchen faucets are one of the most used plumbing fixtures, so they see a lot of wear and tear. Without appropriate upkeep, seals, valves, and other component parts can quickly become worn, leading to frustrating and costly leaks. The EPA estimates a leaky faucet can end up wasting 3,000 gallons of water per year. Which amounts to about 10% of the average household's water usage. By calling a plumber for Faucet Repair Denver, homeowners can actually save money over time.
Kitchen faucets used to be simple. They had a valve, a spout, and one or more handles. It was easy enough to take them apart, diagnose the problem, and perform needed repairs. Today, though, there is an astounding variety of faucets in most plumbing showrooms. Specialized tools are required to access the damaged valve causing the leak, taking the faucet apart is the easy part.
Kitchen Faucet Replacement
If a kitchen faucet's inner workings have been exposed, we would have to determine what compression valve it uses. And the specific technique that is required to replace it. In many cases, the cost of fixing a faucet will exceed the cost of a new kitchen faucet.
Only an expert plumber can determine whether a faucet can be successfully repaired or if it should simply be replaced. However, older homes in need of remodeling might simply skip the evaluation and move straight to purchasing a new faucet. When choosing a new faucet, remember that style must be paired for the upgrade to be worth the money. Things like spout reach and height, the inclusion of pull-down or side-mounted sprayers, and the number of handles.
Contact A Professional Plumber
Denver Faucet Repair and installation is as easy as calling a professional plumber who can get the job done right. Not sure who to call? Find more information online and schedule an appointment today.