Sewer Ejector Pump Denver
Options for Sewage Ejector Pump Installation & Repair in Denver
Homes located below street level or that include bath and laundry areas below grade share a common need. Both require a sewage injector pump to eliminate waste. While that's not really a problem under normal circumstances, there are times when ejector pumps need maintenance, repairs, or replacement.
Why Ejector Pumps Are Important for Today's Homeowners
Basement bathrooms and laundry areas are common in the Denver area, but most sewer lines are installed above the level of basement floors. That means some mechanism must be put in place to provide a way to eliminate the wastes generated by the laundry and bath areas. The only practical option is a Sewage Ejector Pump Denver. Modern ejector pumps are capable of grinding wastes to make their movement from that low level to the main sewer discharge line simpler.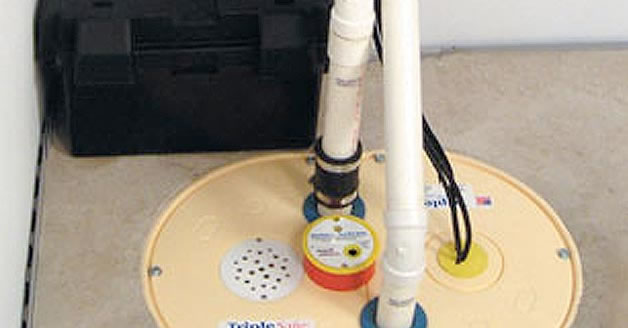 In addition, many homes are located below street level, meaning all wastes from those homes must be pumped uphill for elimination. Again, the only practical way to accomplish that goal is with a Sewer Ejector Pump Denver. While the systems normally work well, there are times when homeowners will face Sewage Ejector Pump Installation & Repair Denver. That's when knowing who to call for help can really be important.
Minimizing the Need for Sewer Ejector Pump Replacement in Denver
Since homeowners and their families rely heavily on ejector pumps to eliminate waste, it's always a good idea to explore ways to keep those units functioning properly. In most cases, very little maintenance is needed, but the experts generally agree it pays to have an expert take a look at the pump periodically to make sure no problems are developing. Generally, that might mean replacing a seal or some other rather innocuous part to keep the pump functioning properly. In a best-case scenario, no major issues will develop when minor maintenance issues are promptly addressed
At times, however, major components will fail. That's when it's time to contact the professionals as quickly as possible, as not being able to use any plumbing fixtures will seriously disrupt the family's routine. The experts will have pumps and other major components on hand to deal with repairs promptly. If repairs are not possible, replacements are readily available.
Repairing and replacing sewage ejector pumps is not a DIY project, so keep an expert's contact number handy. If you suspect any problem is developing, get in touch with a Denver area expert as soon as possible.