If your sewer line is backed up or damaged, you could end up with a serious problem on your hands. The longer you wait for Arvada sewer repair, the more serious it can become. JD's Plumbing, Heating and Cooling offers both traditional and trenchless sewer line repair, as well as sewer line cleaning. Contact us as soon as you notice a problem, and we will handle your Arvada sewer repair right away. You will quickly realize why we are so popular in Arvada and beyond.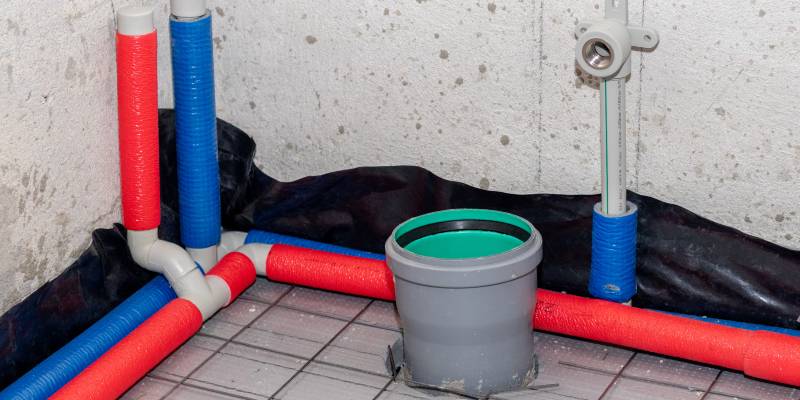 Signs You Have a Sewer Problem
The first step is identifying if you need Arvada sewer repair. If you aren't sure if you have a sewer line issue, you can call us to come out and take a look. You can also look for certain signs.
If your water is backing up, you likely have a clog. You might notice a backup in the shower and sinks if you suffer from this issue.
Standing sewage next to your sewer cleanout is another common sign. This refers to the pipe that connects to your main Arvada sewer line. Arvada homes usually have this pipe in the basement or directly outside of the home. You'll notice the words "cleanout" or "sewage" on the pipe's cap.
You also might notice standing sewage in the floor drain. You might smell it first, but before long, you'll see it, too and will will need a sewer repair service.
Speaking of smells, you also might notice a sewage smell when you use anything with a drain. For example, you might notice a sewage smell when brushing your teeth at the sink.
These are just some of the signs that you have an Arvada sewer line problem. If you think you do, time is of the essence. Contact our Arvada sewer repair company so we can assess the situation and help you today.
Check out this guide to learn everything you need to know before hiring a plumber: Ultimate Guide: Plumbing
Arvada Sewer Repair: Finding the Source of the Problem
We are trained to find Arvada sewer repair problems quickly. We deal with lots of different issues in Arvada, and we are ready to help you.
Many of our Arvada clients have roots in their sewer lines. Roots from nearby trees seek moisture, and that causes them to gravitate toward the sewer line. Roots are strong enough to penetrate concrete pipes, so if they want to break through your pipes, they will.
Off-grade pipes are another issue. If your sewer line is constructed with substandard materials, it will start to deteriorate over time and you will need our Arvada sewer repair services. It will need to be replaced to work again.
We also see a lot of issues with broken, cracked, and collapsed pipes. As you know, the ground can freeze during the cold winter in Arvada, and that can cause this problem. Shifting soil and settling can also lead to this issue.
Many of our Arvada customers have issues with blockages. If a foreign object or grease blocks up the sewer line, it will need professional cleaning.
Other common problems include:
Corrosion
Bellied pipe
Leaking joints
Regardless of the problem you face, our experienced team can help.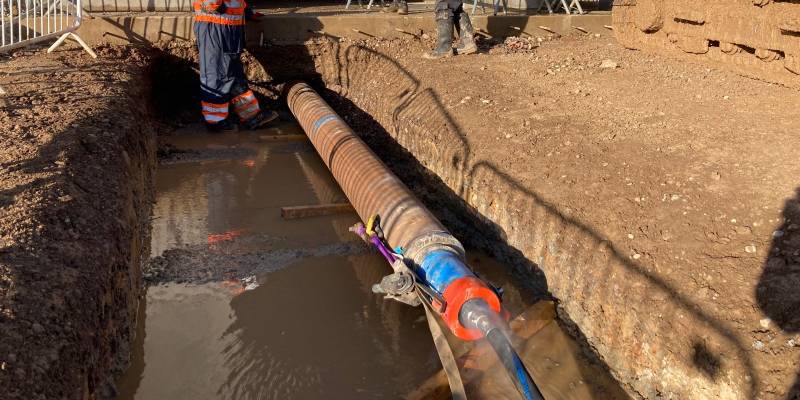 Traditional and Trenchless Sewer Line Repair
In some cases, a traditional sewer line repair is required. When that's the case, we create a trench to access the pipes. We might need to bring in a backhoe to do this job.
Whenever possible, we use the pipe bursting trenchless sewer line repair method. Instead of digging a trench, we create access holes on either side of the pipe. Then, we pull the new pipe through the damaged one. This opens up and destroys the damaged pipe and allows us to place the new one.
Our customers prefer the trenchless method whenever possible because it is cheaper and quicker. Also, you won't have any landscaping repairs to worry about after a trenchless pipe repair.
Don't Wait Another Minute
You shouldn't wait to do something if you have a sewer problem. It won't get better on its own, so contact us for help. We will come out, assess the situation, and provide you with an estimate. Then, we can get started. It won't be long before your sewer line is back in working order.