Bathtub and Showers Installation Denver
Advantages of Bathtubs and Showers Denver Homeowners Should Consider During a Remodel
Remodeling a home, or even just one room of a home, can be a fun and rewarding experience. It allows property owners and their families to inject a little bit of their personal taste into the space they share. This is no less true of bathrooms than it is of living rooms, bedrooms, and dens. In fact, the bathroom is the one room in any house that just about any guest is most likely to visit. Why not make it memorable?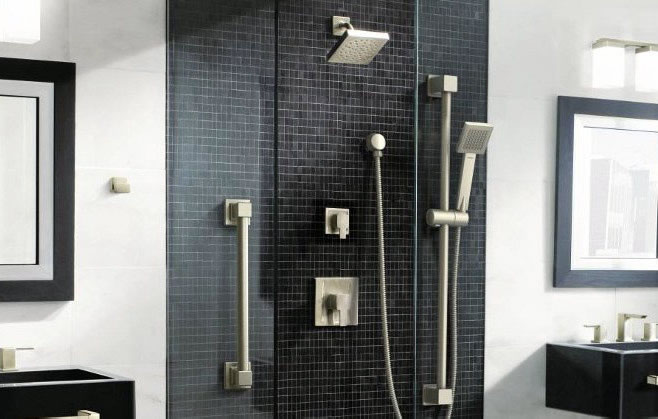 The first thing to consider when remodeling a bathroom is whether to install a bathtub or a shower. By prioritizing the decision between Bathtubs and Showers Denver, homeowners can get a general idea for the layout of their remodeled bathrooms. Taking this important step first will make all other revisions much simpler.
The advantages of Showers Denver residents most appreciate are that they take up less space and are generally more energy efficient. Of course, at the end of the day, the household's water bill will reflect how often residents shower and how long they spend doing it even if daily baths are off the table. Give some consideration to shower doors, shower heads, faucets, and fixtures prior to calling a technician for Shower Installation Denver remodelers. This will ensure that any questions that come up over the course of making the decision can be directed to a professional.
Showers are a more space- and energy-conscious option but, by choosing Bathtubs Denver, homeowners can provide residents and guests with a little bit of extra comfort. While luxuriating in a hot bath does require extra water, it also provides extra relief from sore muscles and stresses. When it comes to Bathtub Installation Denver, homeowners should always trust a professional. Bathtubs are heavy and unwieldy, and they take specialized knowledge and tools to install.
Once the decision has been made to install a new tub or shower, the next step is to decide where to put it. As noted above, bathtubs are quite a bit larger than stand-up showers, so they'll take up a bit more space. Households with cramped bathrooms should probably opt for the most space-efficient option. It's a good idea to contact a professional plumber to find out if there are any limitations on where plumbing fixtures can be placed prior to making a final decision.
Shower Accessories & Hardware
At JD's plumbing we realize the value of water conservation and are able to assist you in the installation of several water saving accessories for your bathroom and kitchen.
Showering accounts for the primary usage of water in your household and installing a new low-flow shower head can decrease consumption by about 40% or more. This new models are nothing like the old ones that caused low pressure. The new models deliver a dependable pleasant shower with a consistent, strong, even water flow. Install one of these models today and it will pay for itself before the year is out!