You can handle some of your own plumbing needs, but sometimes, you need a professional. JD's Plumbing, Heating and Cooling is the Arvada plumbing and HVAC company of choice for those who want a fast, fair, and affordable service. Each Arvada plumber on the team has at least 12 years of experience, and we have access to the latest training and technology. If you want the service done correctly the first time, we are the right company for you.
All Your Arvada Plumbing Needs with One Call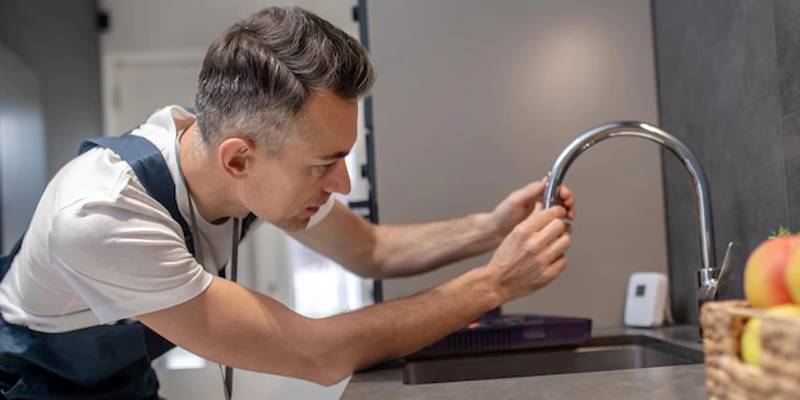 Some Arvada plumbers are skilled at one or two facets of plumbing and some also specialize in Furnace and AC repair. They do these things perfectly, but they can't do anything else. JD's is skilled in every aspect of plumbing. We can handle everything from a basic faucet repair to complete plumbing remodel. We can take care of those annoying leaking pipes, and we can handle all your toilet issues, as well.
If you have an Arvada plumbing issue, we can take care of it, and you will have affordable Arvada plumbers for life. From preventative maintenance to repairs and installations, we can do it all, so there won't be any need to contact anyone else.
Looking for Arvada Furnace Repair? You've come to the right place!
Drain Issues? No Problem
Drain issues are stressful. You worry about fixing the problem as quickly as you can, and you aren't sure where to turn. Your drain issues will be a thing of the past if you use one of our Arvada plumbers.
We use the best equipment possible to eliminate any clogged drains, even if debris has been building up for years. We can enter from any access point and even cable into your main line to fix the issue. That's what our customers love about our drain cleaning services. Our Arvada plumbers don't just remove the clog. We find out what's causing it and fix it, too.
We also handle Arvada sewer line repair and even offer trenchless repairs. This allows us to access your sewer line without bringing a backhoe in and without digging a trench.
While there are various trenchless methods available, we prefer the pipe bursting method. We open and destroy the existing line and pull the new line through it, all through small access holes. Your landscaping won't be impacted at all with this method. Most importantly, this method is also good for the bank account. It's much more affordable than traditional trench sewer line repair.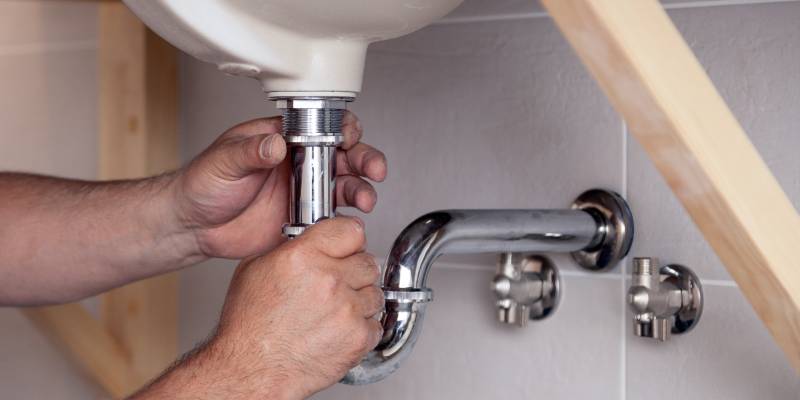 Were you looking for AC repairs in Arvada, you no longer have to search the internet for 'good AC repairs near me. We are here, and with us, your AC is in the most capable hands.
Evaporative Cooler Repair by Certified Arvada Plumbers
As you know by now, our Arvada plumbers know how to handle lots of jobs, so it shouldn't come as a surprise that we can also take on evaporative cooler repair. Evaporative coolers are popular in Arvada. They keep your home cool as long as they're working, but if they stop, you'll have a miserable family on your hands. Fortunately, JD's Plumbing Service can fix your cooler in no time at all. Ask about our additional services, such as maintenance and winterization.
We Handle Your Water Heater Needs
Our Arvada plumbers can do everything from fixing a broken water heater to upgrading you to a new system. Ask us about our state-of-the-art tankless Arvada water heaters. These water heaters provide an endless supply of hot water, and they are so small that you can put them almost anywhere, including right next to the bathroom. Add in the fact that they use up less energy and last around twice as long as a tank system, and it's no wonder your Arvada neighbors have been installing them for the last several years.
So Much More
This is just a small portion of what we can handle. We can even handle fix tankless water heaters, sprinklers, water treatments, and so much more. If you have a plumbing need, it's highly likely our Arvada plumbers can help. Contact us for an estimate, and we can get started on your next job. Our family-owned and operated company has a reputation for being efficient, fair, and reliable, and we are excited to show you what we have to offer.