Denver Plumbers
Providing the Best Plumbing Services in Denver
No one likes the irritating experience of battling an emergency plumbing problem. Whenever you're in need of Denver plumbers to fix an issue, we're always ready to help.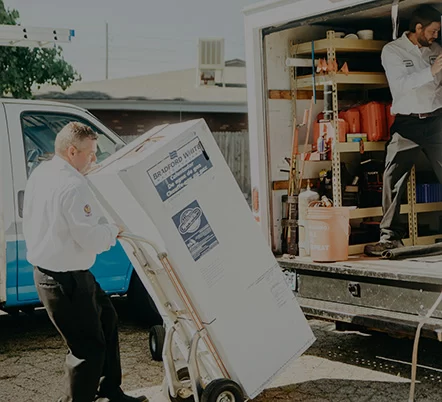 Our professional Denver plumbers have years of experience assisting the locals, and we'll be at your doorstep to assess the damage as quickly as possible. At JD's Plumbing Denver, we are committed to serving you in all honesty, answering your questions openly, and leaving your home as clean as we found it.
We do not like delays, and we know you don't either. No matter the scale of your plumbing issue, whether residential or commercial, you can trust our reliable plumbers to get the job done quickly so you can get on with your day.
From water heater installations and faucet repair to bathtub installations and drain cleaning, we offer it all.
Friendly and Reliable, the Best Denver Plumbers You Can Trust
Over the years, our quality services have made us become widely considered the best plumbers in Denver. We are friendly, our prices are clear up-front, and we are known to get the plumbing job done right the first time. Of course, no one wants a plumbing leak soon after a repair or installation. We understand the inconveniences and frustration this can cause. That's why you need the best plumbing company to do an excellent job.
With JD's plumbing technicians at your doorstep, you can rest assured you have the best Denver plumber at your service.

Plumbing Repair
Whenever you're facing an emergency plumbing challenge in Denver, you ideally should call on a professional plumbing company to repair it. You might want to attempt fixing it yourself to save time and cost, but if you lack the skill and precision, you might end up causing more harm. You can always count on our Denver plumbers to figure out the right solution to your toughest plumbing challenge promptly and at a reasonable cost. We handle water heater repair, faucet repair, cleaning of clogged drains, and lots more.
Plumbing Installations Denver
Do you need to install a new plumbing fixture or a whole-house repiping in Denver? Simply contact us, and an expert Denver plumber from our company will be with you as quickly as possible for your plumbing installation.
Plumbing Services We Provide:
Emergency plumbing Denver
Broken pipe repair
Bathroom plumbing repairs
Kitchen plumbing repair
Ice maker & refrigerator lines
Gas line repair & installation
Leaky pipes & repiping
Water softeners
Sewer ejector pumps
Washing machine hoses
And much more
Call the Professional Denver Plumbers Now
JD's Plumbing Heating & Air Conditioning is only a phone call away. When you contact us, a friendly live receptionist will be right on the spot to attend to you and schedule an appointment. A professional Denver plumber will soon be at your doorstep for a fast, quality resolution to your plumbing problems.
Note that we may offer same-day service in some cases. If you need an emergency plumber in Denver, whether day or night, you can count on us for help.
We aim to provide customer satisfaction and have a satisfaction guarantee. Contact us today if you'd like to learn more or schedule service online.