Sprinkler Repair Denver, CO
Need Sprinkler Repair in Denver, CO?
You can count on JD's plumbing to locate and repair leaks in the sprinkler system lines. We also provide sprinkler startups and winterizations to ensure your system functions the way it was designed!
JD's Plumbing has professional technicians to service all of your Sprinkler Line repairs or replacements.
The best part of having an expert perform your line repair is we can handle the unexpected; debris, dirt, mud, roots from trees, and calcification.
Homeowners may find they have a dry spot in their yard and the grass frequently turns yellow and dies. For others, there is a loss of pressure in the sprinkler system and the yard isn't obtaining enough water. The system may continue to run to achieve the desired level of moisture, running up water and electricity bills in the process. Some individuals, however, find their yard is saturated at all times. Regardless of what the problem is, a company experienced in Sprinkler Repair Denver can be of help.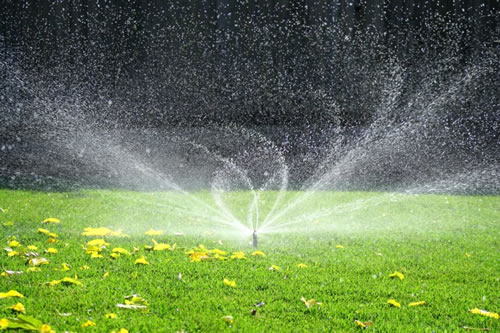 When only one sprinkler isn't working, it may be a defective sprinkler head. Thankfully, this is an easy fix. Simply determine which unit isn't working and dig up the area around it. This exposes the riser, and it's nothing more than unscrewing the broken head from the riser and installing a new one. Be sure to tighten the head completely to prevent leaks. If a problem arises with the sprinkler system, this is the first place to look. Sprinkler heads are often damaged by lawnmowers or children playing in the yard when the sprinkler heads are set too high. For this reason, a homeowner will always want to keep a spare sprinkler head on hand.
Clogged sprinkler heads are another problem frequently seen with home irrigation systems. When dirt gets into the sprinkler head, the water may not spray or it may only partially exit the head. Remove the head and take out the plastic screen basket. This serves as a filter for the sprinkler head and will likely have dirt and debris in it. Wash the basket and then rinse the entire head in water. This should resolve the problem.
Automatic sprinklers are of great help to a homeowner, but only when they work as designed. When a problem arises, try the simple steps mentioned above. If they do not work, call in a Denver sprinkler repair company. Many homeowners in the area turn to JD's Plumbing Service. This company can be of great assistance in determining where the problem is, offering possible solutions to resolve the matter and carrying out the necessary repairs. Every homeowner wants a lush, green lawn. With this company's help, they can a beautiful lawn at all times.