Water Softeners
We guarantee you will notice the difference that softened water makes. Your clothes will be brighter and softer and your home will be easier to clean with less build up in toilets, sinks and baths. One of the most noticeable differences is how much softer your skin and hair will feel! Having soft water also results in prolonging the life of your water heater as there is less scale buildup accumulating.
Typically, these are possible signs that you have hard water throughout your household system:
Experiencing water spots in sinks or on fixtures
White film on shower doors.
Clothes appear dingy ( despite bleach and color safe detergents)
Fabrics appear to be rigid
It's a fact that more than 85% of the country is dealing with some degree of hard water. Having a water softener system in your house can easily remove all the above mentioned problems. JD's plumbing would be happy to test the water in your home at no charge (with any other service call) simply request the water test when scheduling your other service call. Based on the results, our trained technicians will be able to advise you on a system that will work for your home and specific conditions. Schedule your appointment today!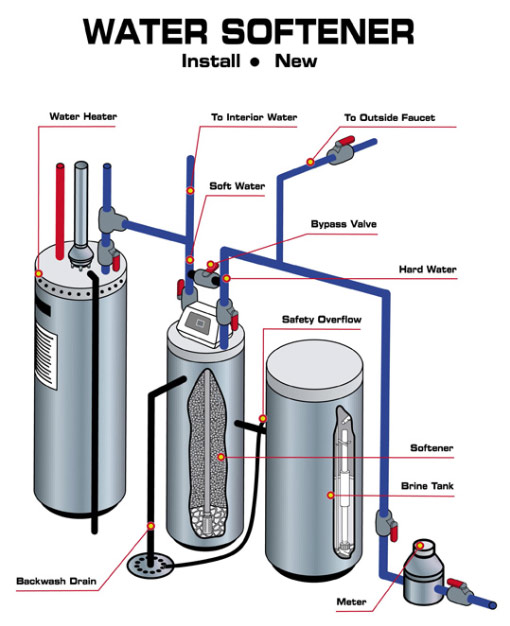 JD's plumbing services carries the Aqua pure CWS series of water softeners.