Winterize Evaporative Cooler and Startup in Denver
Swamp Cooler Winterizing in Denver and What It Involves
Homeowners know certain tasks must be carried out regularly to ensure the home remains in top running condition at all times. Swamp Cooler Winterizing Denver is one such task. This job should be completed as soon as the homeowner recognizes he or she won't be using the unit for an extended period of time. Doing so ensures any mineral deposits that have built up can easily be removed. If they are allowed to remain in the unit over the winter months, they will harden, and this makes removing them a much harder task.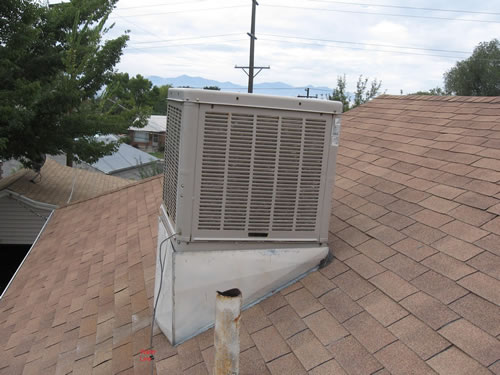 Why is it important in Denver to winterize swamp cooler? In addition to removing any mineral deposits, the winterization process prevents frozen water lines. No homeowner wants to turn their unit on in the summer only to find it isn't working properly, and the winterization process helps to avoid this. Furthermore, winterization helps to prevent rust from forming in the unit and prevents heat loss from the vent of the swamp cooler. However, many individuals don't know how to winterize a swamp cooler.
The first step involves shutting off the water supply and disconnecting the waterline. Drain any water from the line so it won't crack or freeze. Tuck the water line somewhere warm to store it, as this will help prevent it from freezing. Once this has been done, drain any standing water at the swamp cooler's base. A sponge and bucket will be of great help in removing the water.
The inside of the unit needs to be wiped down with a sponge at this time. In addition, if mineral deposits have built up or there is a great deal of dirt in the unit, a shop vac may be needed to remove this debris. The pads need to be changed and the unit covered. It's best to leave this task to a professional so they can assess the unit and make recommendations regarding repairs before the unit is needed again.
Homeowners who need help winterizing a swamp cooler in Denver should call on JD's Plumbing Service. This company works with swamp coolers routinely and can be of great assistance in carrying out this crucial task. Call the company today to learn more about winterizing this type of unit, swamp cooler maintenance, and repairs. They are happy to help in any way they can.