Repairing an outside hose faucet can be a task that is easily overlooked by many homeowners because the leak is outside. Even a small leak though can waste hundreds of gallons of water in time. Typically, the leak will be occurring around the valve stem and need to be tightened.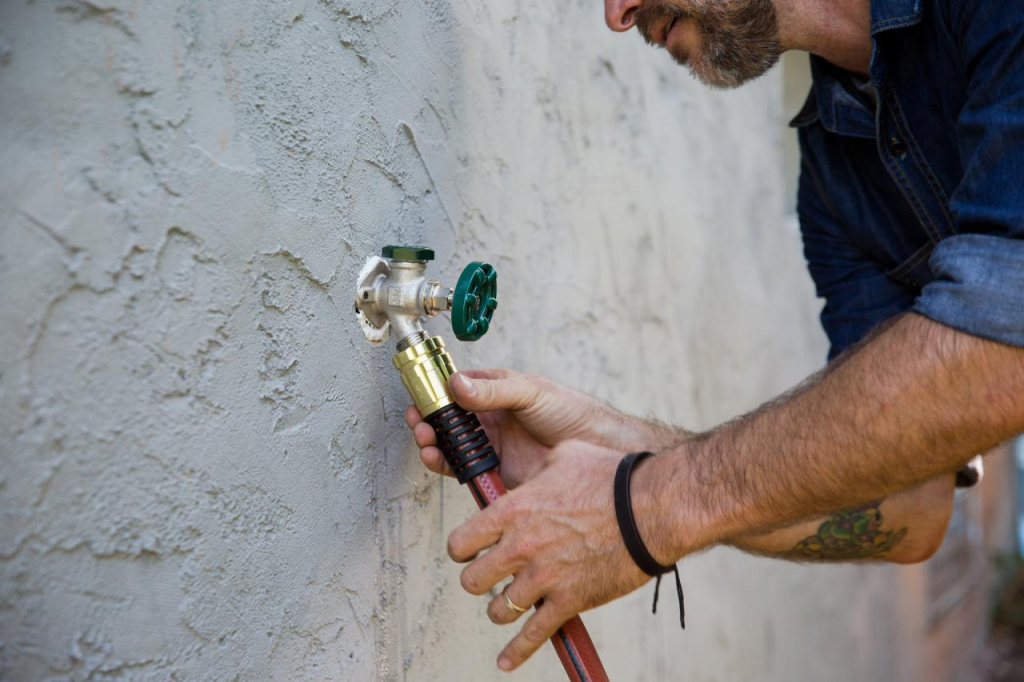 Outside Hose Spigots
Whether the problem with your hose faucet is simple or complex the experts at JD's plumbing service can remedy the situation quickly and affordably. We can install any brand of your choice but recommend and carry the Woodford brand on our trucks.
To learn more about how a Woodford Standard Frost Proof Faucet works? Click Here