Taking Care of Residential Plumbing Emergencies in Denver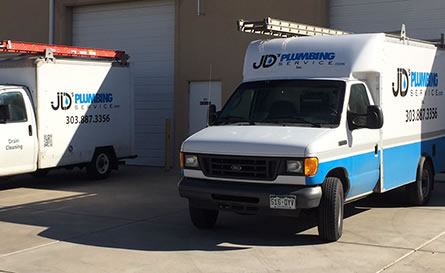 While plumbing systems tend to function without many problems, there are times when emergency situations develop. Whether it's a burst pipe, a leaking water heater, or a non-functioning toilet, plumbing issues create issues for property owners. If you're having any type of plumbing problems, the sooner a Denver Residential Plumber is called the better.
Water Supply and Drain Lines
When the water supply slows to a trickle or is non-existent, it simply makes sense to contact a Residential Plumbing Denver expert for help. Damage to the water line coming from the street or plugged lines within the home reduces or stops the flow of water to sinks, toilets, and appliances. Denver Residential Plumbing professionals have the knowledge and equipment needed to quickly isolate the issue and take care of required repairs. Water heaters can also be problematic for homeowners, and repairing or replacing a water heater is generally best left to the professionals.
Drain lines also can leak or become plugged. When simple home remedies don't open clogged drains, it's time to call a plumber for help. Leaking drain lines can create messy, unhealthy situations for property owners. Older cast pipes, for example, tend to corrode from the inside out, meaning pipes may appear to be in good condition but are not. If there are any indications of drain problems, contacting an area plumbing expert for advice is always recommended.
New Construction and Remodeling
A Residential Plumber Denver will also provide help for clients building new homes or remodeling existing structures. Plumbing experts always recommend contacting a Denver area plumber early in the planning process to minimize the potential for problems during the construction process. Plumbing experts also work closely with clients to choose the best plumbing materials as well as fixtures and appliances. Plumbing experts also install and maintain gas lines within the home, so don't forget to ask about repairing, replacing, or installing new gas lines to feed water heaters, stoves, and other appliances.
Because plumbing is such an important part of a residence, it's always important to deal with any issues as quickly as possible. To avoid future problems, consider having any existing plumbing inspected periodically, as doing so allows area plumbing professionals to deal with developing issues before they cause damage or disrupt the home's routine.