Denver Plumbers - Residential
Residential Plumber and Plumbing Repair in Denver, CO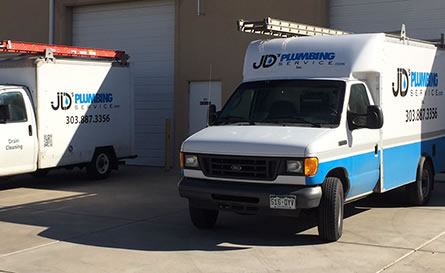 While plumbing systems tend to function without many problems, there are times when emergency situations develop and you need someone in the Denver metro area to respond quickly. Whether it's a burst pipe, a leaking water heater, or a non-functioning toilet, plumbing issues create issues for property owners. If you're having any type of plumbing repair problems, it is best to contact one of the best Denver Plumbers as soon as you can.
Water Supply and Drain Lines
When the water pressure/supply slows to a trickle or is non-existent, it simply makes sense to contact a Residential Plumbing Denver expert for help. Damage to the water line coming from the street or plugged lines within the home reduces or stops the flow of water to sinks, toilets, and appliances. Denver Residential Plumbing professionals have the knowledge and equipment needed to quickly isolate the issue and take care of required repairs. Water heaters can also be problematic for homeowners, and repairing or replacing the unit is generally best left to the professionals. To keep hot water and prevent basement flooding, it's best to only have your repair and install services by a Denver Plumbing expert.
Drain lines also can leak or become plugged. When simple home remedies don't open clogged drains, it's time to call a plumber for help. Leaking drain lines can create messy, unhealthy situations for property owners. Older cast pipes, for example, tend to corrode from the inside out, meaning pipes may appear to be in good condition but are not. If there are any indications of drain problems, contacting an area plumbing expert for advice is always recommended. Since JD's has been serving Denver for years, we know what problems often occur here in the rocky area!
New Construction and Remodeling
Our Residential Denver plumbers will also provide help for clients building new homes or remodeling existing structures. Plumbing experts always recommend contacting a Denver metro area plumber early in the planning process to minimize the potential for problems during the construction process. Plumbing experts also work closely with clients to choose the best plumbing materials as well as fixtures and appliances. Denver Plumbers also install and maintain gas lines within the home, so don't forget to ask about repairing, replacing, or installing new gas lines to feed water heaters, stoves, and other appliances.
Because plumbing is such an important part of a residence, it's always important to deal with any issues as quickly as possible. To avoid future problems, consider having any existing plumbing inspected periodically, as doing so allows area plumbing professionals to deal with developing issues such as leak detection, before they cause damage or disrupt the home's routine, especially having hot water!
Other Services We Offer
Your home has many appliances and functions that rely on having a functioning plumbing system. Here are some of the other ways we can provide plumbing services to your home:
Servicing swamp coolers. Swamp coolers are a great and efficient way to keep your home cool during the warm summer months. These units require a line with the correct water pressure, so they can fill and stop filling properly. We provide the plumbing repair services to make sure your swamp cooler will function all summer long!
Installing water softeners. Water softeners are a great way to remove many of the minerals that come into your pipes from the city water. This has the effect of 'softening your water', such that when you shower, wash your hands, or dishes, all of the soap is able to come off. That said, you should only use a plumbing services expert to install your new water softener, to avoid having a major problem like a pipe burst.
A Plumber in Denver You Can Trust
JD's plumbing company is serving Denver and the surrounding area for all major plumbing needs. We can repair and install lines, handle basement flooding, help with leak detection or even if you have a pipe burst and you need emergency help. As one of the leading plumbing companies in the Denver CO area, we pride ourselves on being able to do work that will done right the first time, and last for years to come.
JD's would love to provide plumbing services to your home, so contact us today and let's discuss your plumbing project.