The last thing you want is your HVAC system breaking down during one of Denver's coldest nights. If that happens, you know it's a big problem. Aside from the cost, it will consume a lot of your time and effort to get it repaired, not to mention the chilly nights of this city.
JDs Plumbing Heating & Air Conditioning wants to share our 6 best heating repair tips with you for your home or office in Denver to keep yourselves warm throughout winter. Follow these tips to avoid any emergency heating repairs for your heating equipment:
1. Keep up With Regular Maintenance of Your HVAC Equipment
It might be tempting to continue using your HVAC if it is operating well, but things can go downhill at any time. That's where a DIY heating maintenance schedule can save you a lot of problems. It is a standard manufacturer's policy to perform an inspection every fall, so your system is up and running for the coming winter.
Heating repair in Denver can be quite costly if you keep ignoring best practices. Once any component breaks down, it can quickly add up to heater repair expenses. Alternatively, you can let JDs Plumbing Heating & AC inspect your HVAC equipment for any maintenance issues. Here is what we do in our inspection:
Preventative maintenance
Checking airflow
Cleaning air filters
Detailed inspection of the outdoor unit
Checking for gas leakage and pressure
We strongly recommend you regularly clean air filters and wash outdoor units. For everything else, we are here to help!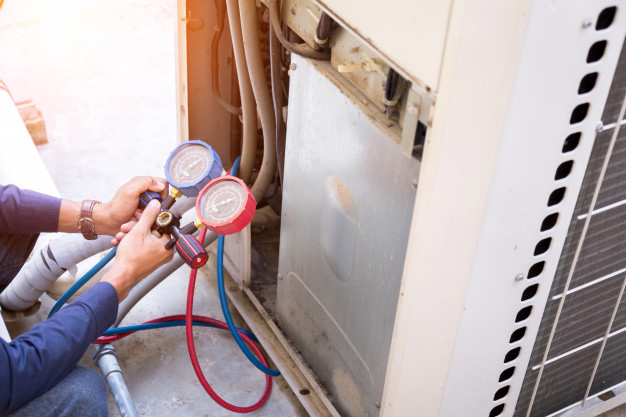 2. Pay Close Attention to Warning Signs
If your HVAC equipment isn't working to its full capacity, it means you might not have paid attention to the following warning signs:
Uneven heat in your home
Skyrocketing electricity bills
Lower than expected heating
Unpleasant or strong odors
Cold instead of hot air coming through vents during winter
If you notice any of these problems, give us a call. Since heating equipment is complex to understand, do not attempt repairs on your own. It is best to leave heating repairs to a certified company.
3. Is Your Thermostat Battery Dead?
This might come as a surprise. If your thermostat battery is dead, your heating equipment won't turn on. Open up the owner's manual for your thermostat and see where the battery is located. Contact us if you see a dead battery, and we'll quickly replace it with a new one. Alternatively, your thermostat may be set to "cool," which could be why you aren't experiencing heat in your home or office.
4. Clean Vents
Your heating vents need to be checked and cleared of any debris. Vents leading to the outside of your home or office are highly prone to get clogged with pests, debris, ice, or even plants. If you have a screen mesh in place, this will help a lot. However, it also requires regular cleaning, so the airflow is not obstructed. Anything clogging the fins can cause your heating equipment to break down.
5. Is Your Heating Equipment Making Too Much Noise?
It is normal for older heating equipment to make noises. We now have newer HVAC equipment on the market that is more efficient and does not generate a lot of noise. However, if you hear something out of the ordinary, such as rattling or squeaks, it could be a heating repair issue.
Costs of a Newly Installed HVAC System
In Denver, a newly installed HVAC system can cost anywhere between $4000 to $8000 depending upon your home size, ductwork, and the labor time computed. Don't let your investment go down the drain.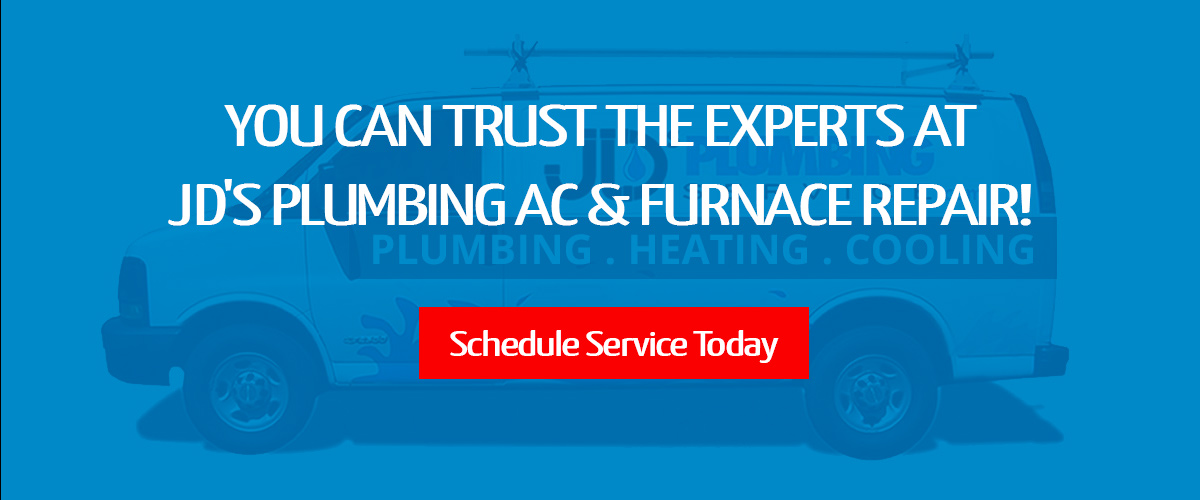 Final Thoughts
A newly installed HVAC system is built to last anywhere between 15 to 20 years, provided it receives regular preventative maintenance. Without this, components will quickly wear down, leaving your HVAC system in disrepair, bringing additional heating and repair costs with it.
Call JDs Plumbing Heating & Air Conditioning now to avoid all your Denver heating repair problems. Other than the DIY heating repair tips we suggested, we strongly recommend you don't proceed with repairs yourself as the heating equipment is quite complex to understand. Trying to do repairs yourself may further damage the equipment.
We are professionals and certified in heating and cooling equipment maintenance and repairs in Denver, Colorado. Call us now to get peace of mind from frequent breakdowns and costly repairs.