Are you in the Denver area? Are you thinking of (or looking into) installing a new ductless AC system in your home?
This means you have come to the right place; we're here to help make your mini split AC unit installation effortless.
Having a ductless air conditioner helps avoid the energy loss connected to the ductwork of regular central air systems.
But with all that said, you might be wondering: What's the cost to install a ductless air conditioner in Denver?
Great question, and in this article, we're going to answer it with our cost guide. As well as give you a plethora of information to help you make an informed decision for your ductless AC. Continue reading how much does it cost to install a ductless ac in Denver.
But first, to determine the ductless AC cost for your home in Denver, there are a few things that must be taken into consideration.
The Advantages of a Ductless AC system?
Homeowners in the Denver area are catching on to the many advantages of having a mini-split system. A ductless AC system is beneficial for many reasons.
Here are a few of them to ponder:
Efficiency
Ductless AC units dispense both cold and warm air evenly throughout the household. This level of efficiency gives the home a much more pleasant climate.
A controlled moderation in temperature makes for a more comfortable experience in your home all year round.
Simple Installation
You can generally expect a simple and easy ductless AC installation process with your ductless unit. A good contractor can get the job finished in as little as a day or two.
The alternative duct options usually demand a great deal of disruption to your home (and daily routine) and can sometimes take weeks to install.
Installing a duct often requires puncturing walls for proper insertion, which will be an inconvenience you will not only have to put up with–but also foot the bill.
That's why opting for the ductless AC unit is the superior choice.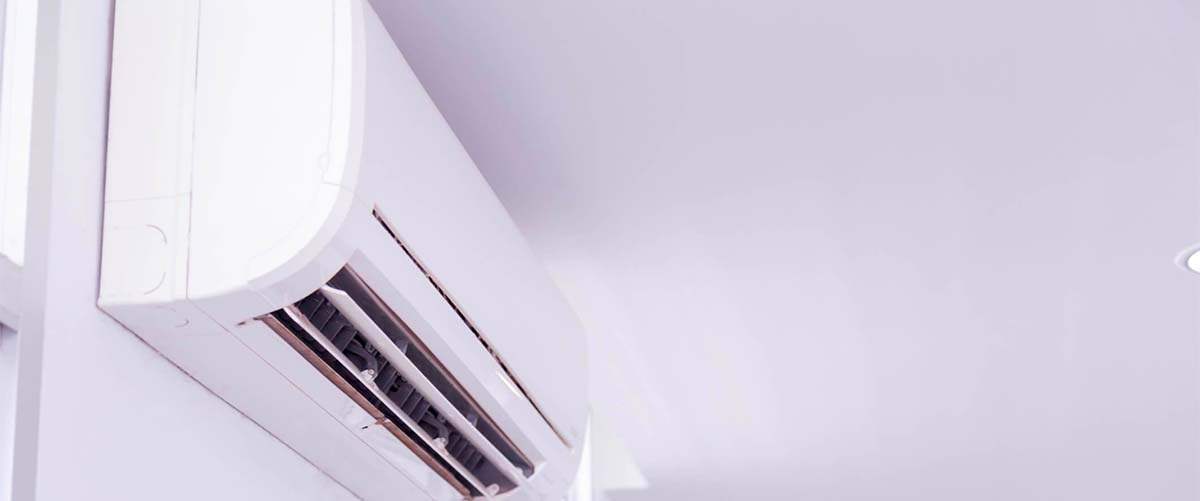 The Enhancement of Air Quality
Second-rate air quality can have a severe effect on your family's health. This is especially true if any of your family members have underlying health conditions.
Disorders such as asthma, chronic bronchitis, or pneumonia can become aggravated with poor air quality.
A good ductless system can help you avoid these issues and assist in keeping your family safe.
Calm and Quiet
Many AC systems are very loud, and the noises the unit makes only serve as a big distraction (and intrusion) from whatever you may be trying to focus on.
If you are sensitive to noises, they can even disrupt your sleep cycle as they go off and on through the night.
The larger parts of the ductless AC system are set up and installed outside your home. This means all the operative noise will be outside, so you won't have to put up with it.
Everyone Can Enjoy Their Ideal Temperature
Like most families (or people in general, for that matter), there will be different preferences related to hot and cold temperatures. One of your children may find your perfect room temperature too cold, while another may find it too hot.
Everyone is different, and those differences need to be considered if your family is going to live harmoniously, wouldn't you agree?
Your ductless AC system will allow you to assign a specified temperature setting for each room in your home. And just like that–everyone's happy.
Saves Money
You always want to be comfortable. So when those warmer months roll around in the midst of Summer, there's a good chance you blast the AC to keep cool.
From there, it's as predictable as the sun coming up in the East and setting in the West–your AC bill is going to skyrocket.
However, this may be circumvented by transitioning to a ductless AC unit. Ductless AC systems are much more efficient and, as a result, use much less energy.
It has been said that you can save 20% to 30% monthly on your bills due to this one simple switch.
More Comfort
Different sections of your home have different temperatures. This could be due to positioning (sometimes a home is facing toward or away from the sun), which can affect the temperature.
It could just be the general area of the neighborhood as well. But whatever the case, it's common for some rooms in a home to be colder or warmer than others.
For example, many times, people's basements are colder than the upstairs portions of their homes.
But once a mini-split AC unit has been installed, these climate variations can be modified and adjusted to provide a maximum amount of comfort no matter where you happen to be in your house.
No room will be too "out of balance" for you or your family.
Mini-Split Systems
Not every mini-split air conditioner system is created equal. The costs will vary based on the size and setup of your home and the type of system you decide to use.
And these factors (as well as others) will determine where your unit will be set up and what unit is the best option for your Denver home.
Here is a small list of the different types of systems you can choose from:
Multi-Zone System
A multi-system will be your best bet if you have many levels in your home or many rooms to keep cool. As its name suggests, it is a structure with various "moving parts" that serve your home's AC system.
An outdoor compressor (the machine used to circulate the refrigerant needed for heat exchange) is used to assist as many as four indoor air handlers (the unit that delivers controlled air throughout your home).
Generally speaking, multi-zone systems are more expensive than their single-zone counterparts.
The medium price of such an installation is in the ballpark of $7000.
Single-Zone System
Typically, smaller houses (homes with a single level) are ideal for the single-zone. Single-zone systems are comprised of an outdoor compressor and an indoor air handler.
For open floor layouts and smaller homes, the single-zone system is the most suitable option.
The medium price of a single-zone system is around $3500 to $4000–give or take.
Floor-Mounted Mini Split
The floor-mounted mini-split is installed at floor level, usually up against or wall or under a window. An easy mount with this unit makes for a quick and effortless installation process.
This ductless AC system is adept at heating the air in your room quickly. It also features a distributing airflow so that no differing temperatures can be felt in the room it serves.
Wall Mounted Mini Split
One of the most well-liked and sought-after, the wall-mounted mini-split is a prime choice. This option is an indoor unit installed about six feet on your wall.
This is also one of the most affordable units, which is why it's so desirable.
Ceiling Cassette Mini-Split
Like most ductless AC units, one of the main benefits of the ceiling cassette mini split is its high level of energy efficiency. But there is a big advantage this setup has over others.
They are installed on the roof of your home, which practically makes them invisible.
Where the floor and the wall mounts are constantly protruding, this subtle alternative cools your area just the same without becoming an eyesore.
What's the Best Mini-Split for my Home?
Placing a ductless mini-split system in your home is a great decision. They are efficient, effective, and one of the best ways to control the temperature in your home, allowing you to remain snug and cozy all year round.
However, with the variety of options to choose from, how do you know which one is the best for your home?
When answering this question, it's important to consider a few factors, which include: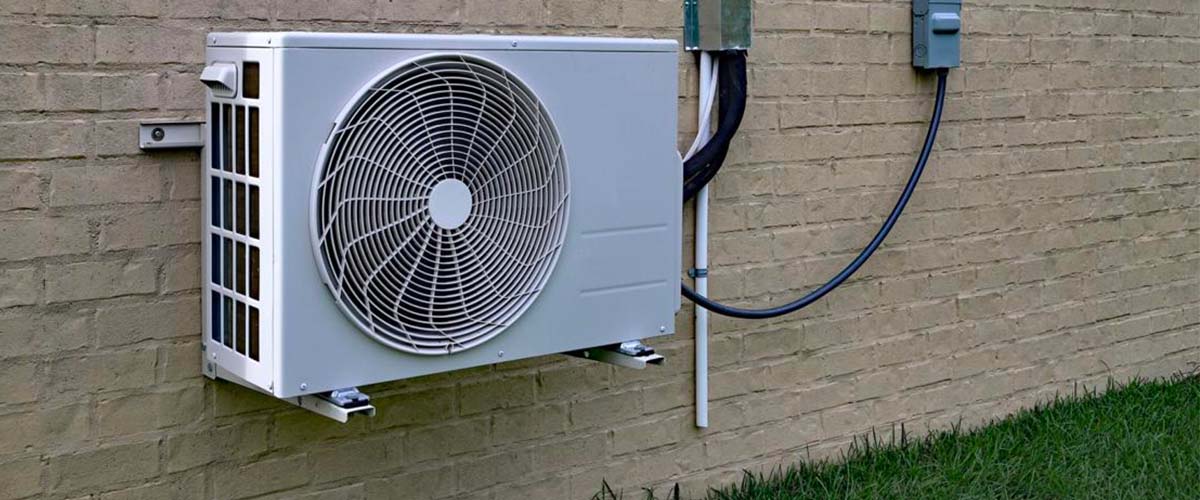 You May Be Interested in: HVAC Packaged Unit vs. Split System Denver, CO
Your Needs, Wants, and Preferences
What are you looking for in a ductless AC unit? Do you want efficiency? Do you want to save money on your energy bills? Or do you want a comfortable temperature evenly distributed throughout your home?
Whatever your desires may be, getting clear on them will help you make the best choice when it comes time to purchase.
The Budget You've Allocated for this Expense
How much money have you planned to invest? The ductless air conditioner cost of each system is going to vary.
Factors such as where and when you buy, as well as the model you choose, and the labor cost will affect the final cost.
The Size of Your Home
Determine the size of your home. Is your home bigger than average or smaller than average? Do you have multiple rooms that require climate adjustments or just a few?
A bigger home may require more than just one unit. A large mini-split can cool down a room of about 1500 feet.
Smaller systems can have the same effect on a room of about 300 to 350 square feet.
In order to pick the right system, it would be smart of you to get the square footage of each room that you're trying to cool.
Then take those measurements to a professional HVAC technician. They can do a thorough walk-through of your home with you and determine the kind of ductless AC system.
Ductless Air Conditioner: What Affects the Installation Cost?
The mini-split system has many different kinds of installation methods. This means that these styles all come with different price tags for insertion.
There are numerous factors that will affect the cost. Namely, things such as the neighborhood you reside in, the kind of unit you want, whether or not you're providing materials or the contractor will provide this, whether you're financing or paying cash, etc.
But even with all of these components, there are still some general prices you can use as a reference for the final cost for you.
In Denver, the price to install a mini-split system can range anywhere from $5000 to $15,000, respectively.
Let us take a closer look at some of the variables that will affect that final cost:
The Installer
This is simple, the more experienced the worker, the more money they charge. This is an area you don't want to cut corners in; remember, you get what you pay for.
A skilled installer will not only do better work, but he will also ensure that your mini-split AC system runs more efficiently so that it doesn't require any more repairs in the future than is necessary. Hire an experienced HVAC contractor.
A few things to look for in an experienced installer include:
Legally recognized, is he licensed?
Professionalism supplies estimates ahead of time (in writing)
Many favorable reviews from other customers
A polished website, preferably with photos of previous jobs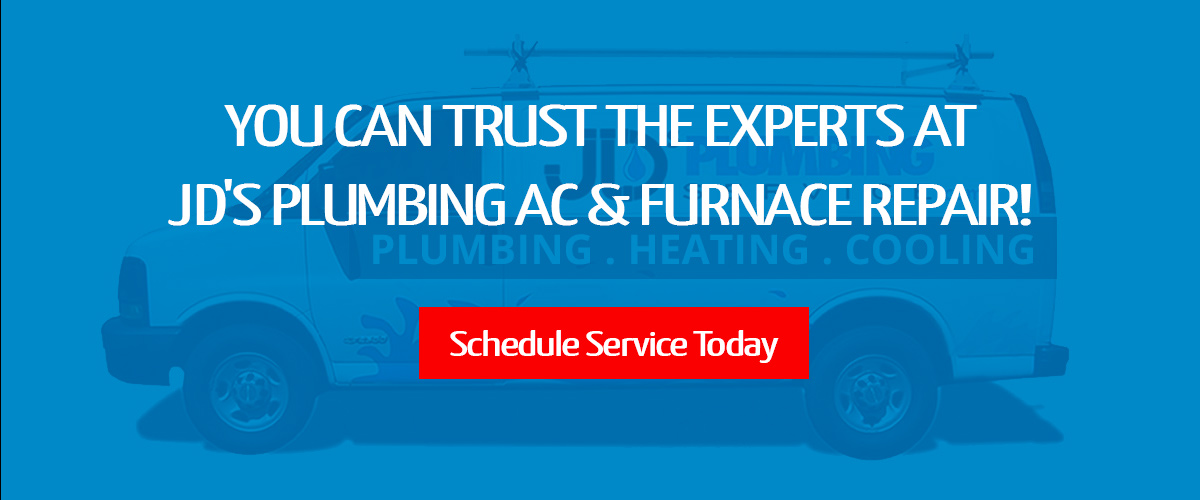 Pros and Cons of a Ductless Heating and Cooling System Denver
How Big Your Ductless Units Are
The size of your AC unit is measured in British Thermal Units (BTU). If your BTU output is higher, then you'll have a larger and more costly unit.
When looking at the size of your ductless AC unit, you have to make sure that you're getting the right size for the room(s) you want to keep cool.
A ductless unit that's not big enough won't be able to keep your room at the right temperature. A ductless ac system that is a 12,000 BTU will be good for 400 to 650 square feet.
A ductless unit that's oversized will cool your space quickly and then power down. This constant stop and start pace will cause damage to your unit as well as inflate your energy bills.
The Number of Units You Want
However, many units you want will be based on the number of rooms that you want to be cooled. So make sure to add this to your budget.
The more rooms you want to be cooled, the more units you'll need, and as a result, the higher the price point.
Cost to Install a Ductless AC in Denver?
As you can see, the cost to install a ductless AC in Denver does not have a fixed price. There is a general cost with a ballpark of around $5000 to $15,000. But of course, that is not an end-all, be-all answer.
There are many factors that will affect the final price tag.
However, by going over everything we've covered in this article, you will be able to deduce for yourself exactly what that final price point will be for your specific and unique home.
And if you need some guidance, have any questions, or want to learn more about our services and how we can help. Be sure to get in touch for a free estimate.