Summers are notoriously known for being hot in Denver, and as we enter the hottest months, the mercury will be going up in other parts of Colorado. There is no denying the fact that an air conditioner will quickly add a significant amount of money to your energy bills this summer, which is why buying an energy-efficient AC unit should be your preferred choice.
Buying an air conditioner is unlike purchasing a smartphone. It would be best to research the right brand based on your budget, house size, and many other factors. Plus, you can always change your smartphone with a minimum loss, but not your air conditioner. Hence, it is incredibly vital to conduct in-depth market research and look for the right option that fits your requirements.
Buying a new AC unit or replacing an existing one is quite daunting for Denver homeowners, which is why we've come up with this thorough, unbiased guide that helps you in navigating through this process. Without further ado, let's get started.
Central Air Conditioner or a Split AC?
When searching for an AC, there are three popular options, central air conditioning, ductless split system, and wall-mounted. If you don't own a large house, you're usually better off with getting an inexpensive and cost-efficient split air conditioner for each one of your rooms. Instead of investing in multiple split units for Denver homeowners with many rooms, opting for a central air conditioning unit is a wise option. The latest mini-split heat pumps offer zoned air conditioning.
When to Replace Your AC Unit?
Look for the following telltale signs. If you notice any one of the following, it's time to replace your air conditioner:
Your air conditioner is over 15 years old
It is constantly demanding repairs
You don't experience the same level of cooling anymore
You hear loud noises
You smell strange odors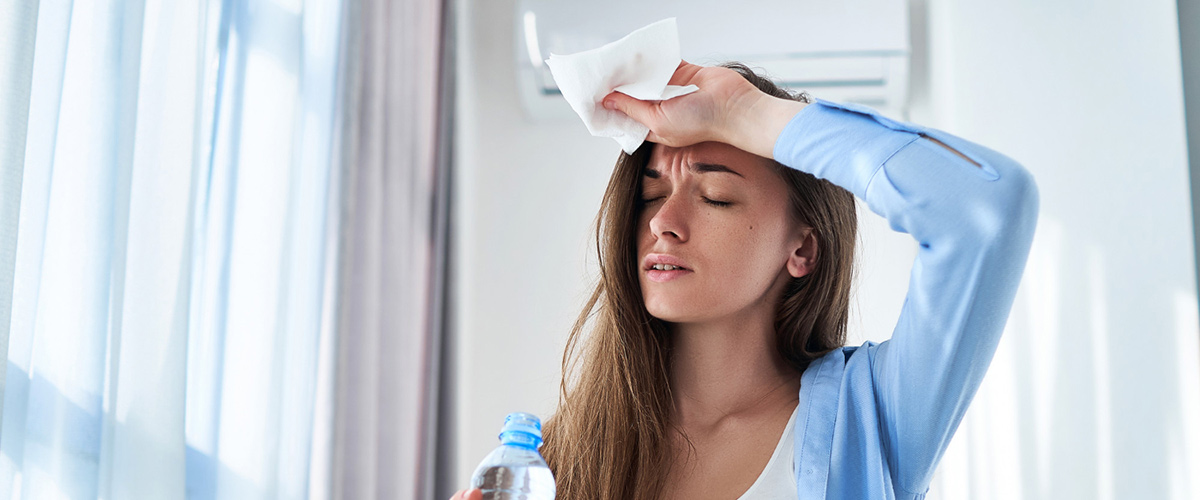 Look for the Most Important Features
Many companies spend a hefty amount on marketing their air conditioning units and fail to cover all the basic features. Consider the following questions that many companies do not address in their marketing campaigns:
What is the process of claiming a warranty?
Is the coil 100% or 99% pure copper?
Are there existing online reviews of the air conditioning units?
What is the SEER Rating?
What are the chances of the outdoor unit overheating when temperatures reach 105 degrees?
What is the manufacturer's reputation?
If you can't find answers to these questions, it's better to ask them from a nearby dealership. Don't forget to take into account the after-sales service. An AC is a piece of complex electrical equipment, and while a brand new unit rarely fails, any component can break down at any time. How quickly does the manufacturer claim a warranty and offer after-sales service? If it takes weeks, it's better to drop that brand and opt for one that offers superior customer service.
Check The Noise Levels
There is no point in buying an AC that blasts cool air throughout your home but generates unbearable noise. Luckily, modern air conditioning units, whether central or ductless, are much quieter than the 1990's or mid-2000's models. Some ACs are so good that the only noise you hear is the fan running that throws in the cool air—the noise level is measured in decibels and should not be more than 50.
Look for Air Conditioner Efficiency and SEER Ratings
When buying a new air conditioning unit, you need to look out for the SEER Ratings, also known as Seasonal Energy Efficiency Ratio. It measures the overall efficiency of your unit and assigns a number—the greater the SEER number, the better. You can also think of the SEER rating similar to the miles per gallon a car yields. A higher number of miles per gallon means that the vehicle is highly fuel-efficient.
Similarly, a higher SEER rating means your unit is energy efficient. Ideally speaking, it should be in the range of 13 to 21. Most of the air conditioners have a SEER rating of 15 or above. Some go as far as 21, but don't let this number fool you. A SEER rating is the maximum energy efficiency that the AC can provide and will vary based on your location, usage type, and house size.
How to Find Out the Right Energy Efficient AC?
Ideally speaking, you'd want to go for an AC with a high SEER rating. But as the SEER rating increases, so does the unit cost. At this point, you need to call in a professional HVAC company to inspect, evaluate and advise you on a model with the proper SEER rating.
To be able to estimate your energy costs, there are four factors you need to take into account:
The BTU (British Thermal Units) output
The size of the unit in tons (1 ton = 12,000 BTU's, 1.5 ton = 18,000 BTU's, etc.)
Number of hours the AC is turned on each day, week, or month
The cost of your electricity
We'll try to make this mathematical calculation as simple as possible for you to understand.
Here is the formula that will calculate the overall cost of your energy:
Unit size × BTU/h × operational hours per year × $/kWh ÷ SEER ÷ 1000W/kW = annual energy cost
So, let's say you have a 1.5 ton AC, with a SEER rating of 15, running for approximately 6 hours each day from April to September. In Denver, the approximate cost of electricity is 11.05 cents per kilowatt-hours.
Let's plug these values into the formula, and here's what we will get:
1.5 x 12,000 x 6 months x 30 days x 6 hours x 0.1105 / 15 / 1000 W/kW
This calculates to $143.20 for six months of AC, running for 6 hours a day.
It is important to note that this cost only considers the energy consumed by your AC and can vary depending on SEER rating, brand, model, and state. A good rule of thumb is to call your energy provider and ask them about the average monthly cost of running an air conditioner.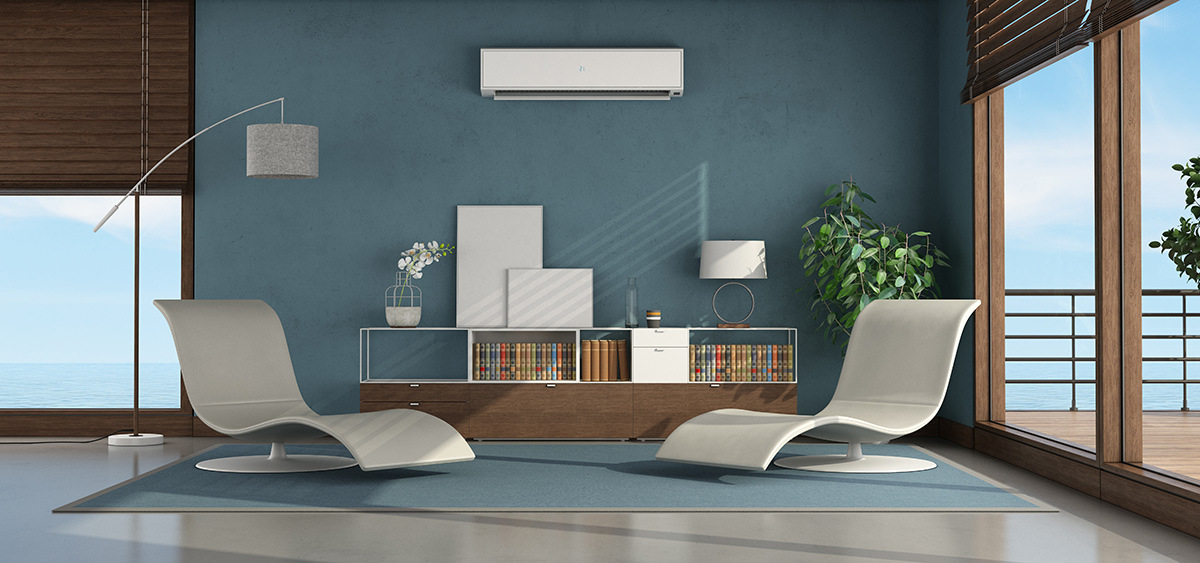 Determine the Right Size of Your Air Conditioner
Determining the right size is super important. A correctly sized AC will directly impact the cooling of your home and the energy bills. Too small, and it will continue working for long hours, not cooling your home correctly. Too big, and it will cycle on and off continuously. There are several factors that go in determining the right size of your air conditioner, and these are:
Age and size of your home
The amount of ductwork (in case you're opting for a central air conditioning unit)
Windows and their locations
The amount of heat entering your home
How well insulated your home is
Here is how you can determine the size of your AC:
300 to 500 sq. ft., go for a 1 ton AC
500 to 1,000 sq. ft., go for a 1.5 ton AC
1000+ sq. ft., a 2 ton AC should suffice
Again, please don't take our word for it. It is better to consult with a local Denver HVAC company to determine the accurate size and SEER rating for your AC. Doing this is critical as you don't want to miss out on any factor.
Your Denver HVAC consultant will also consider other factors such as the amount of ductwork already installed in your home, the amount of sunlight it receives, and the number of rooms and stories.
Just a heads up that a bigger-sized unit is not always better. You don't want to spend a hefty amount of money buying a 2 ton AC only to cool a 500 sq. ft. of area.
How Much Does an Air Conditioner Cost in Denver?
The company price for an air conditioner is more or less the same in all states. If you are buying online or from a verified dealer in Denver, you will most likely get the same price that anyone else pays in any other state.
The average price of a new air conditioning unit ranges between $2,500 to $6,000. Depending upon the make and model, actual costs can vary. Factor in installation charges, and you are likely to pay upwards of $3,000 for a ductless mini-split system.
Here is a comprehensive cost comparison among the different types of air conditioners:
Type: Window Air Conditioner
Capacity: 5,000 to 13,000 BTU
Cost Including Installation: $300 to $1100
Lifespan: 10 years
Type: Portable Air Conditioner
Capacity: 8,000 to 14,000 BTU
Cost Including Installation: $250 to $750
Lifespan: 5 to10 years
Type: Wall Mounted Air Conditioner
Capacity: 12,000 to 48,000 BTU
Cost Including Installation: $4000 to $1000
Lifespan: 10 to12 years
Type: Ductless Air Conditioner
Capacity: 12,000 to 48,000 BTU
Cost Including Installation: $3000 to $7000
Lifespan: 15 to 20 years
Type: Central Air Conditioner
Capacity: 18,000 to 60,000 BTU
Cost Including Installation: $4000 to $8000
Lifespan: 15 to 20 years
Please note that these are national averages and prices will vary based from state to state. While the AC cost may not differ, installation and inspection fees will not be the same across the country. It is always better to call Denver AC professionals to help you with the right brand that suits your needs.
Top Brands of Air Conditioners in Denver, CO
Top brands are indeed costlier than their counterparts, primarily because of the best manufacturing quality, reliability, and cooling capacity. Here are some of the leading AC manufacturers and companies in the US:
Amana
Lennox
Trane
Carrier
Rheem
Each brand is known for its unique feature, such as best after-sales service, maximum cooling capacity, best in reliability, etc. Never compromise on the quality of your air conditioner, just by purchasing a brand offering discounts.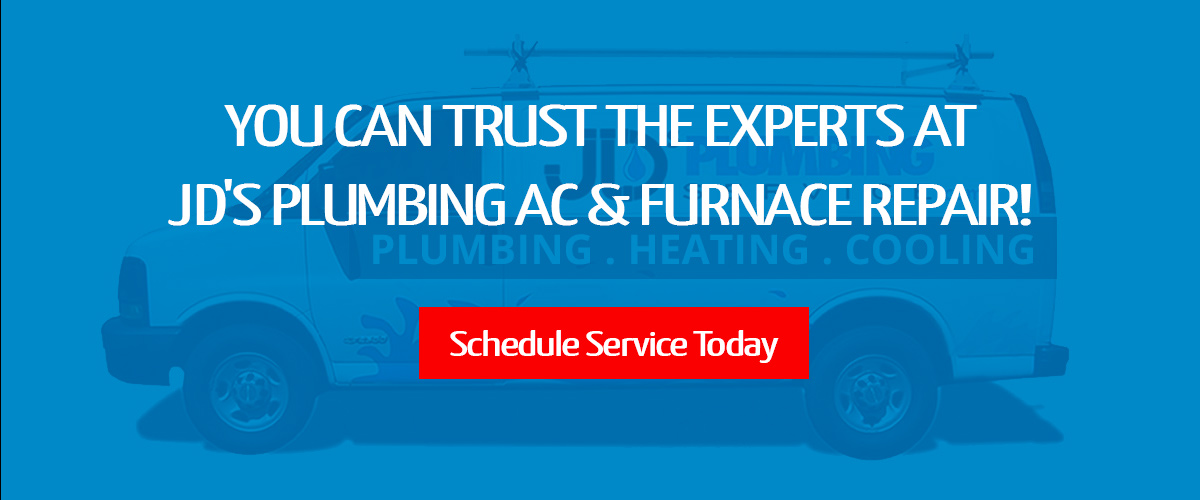 Should you Rent or Buy an AC/Furnace?
With the rising costs of air conditioning units, you can now decide whether to buy or rent an AC. Both have their own set of benefits and challenges. Renting an AC or furnace will save you on hefty upfront investments and any repairs. The service provider covers everything. If you are buying a new AC, you are protected by a warranty, after which you pay for all inspection, maintenance, and repair costs from your pocket.
Ideally speaking, buying an AC on easy monthly installments is a better option than renting. Air conditioners are an essential investment, and it's best to own one for optimum performance and cooling rather than renting it out every year.
If you're looking for an affordable air conditioner, a ductless system may be what you need to cool your place.
The Different Types of Air Conditioners
We have already discussed the costs of air conditioners. Here are the various types that you can choose from based on your requirements.
Central AC
The most popular option for mid-sized families and homes with multiple stories. There are three types of central AC:
Single-stage units – Run in a cycle of on and off, making them least efficient
Double-stage units – Automatically adjust cooling capacity based on weather needs, making them highly efficient
Variable speed units – These are more energy-efficient and reliable than double-stage units
The installation of a central AC is no small feat and should be done only by licensed HVAC technicians. JDs Plumbing Heating & Air Conditioning has NATE-certified technicians in Denver, ready to conduct a thorough analysis of ductwork and installation of your central AC. It usually takes no more than two days to complete the installation.
Ductless Air Conditioner
Akin to central AC, a ductless air conditioner with a heat pump that allows you to cool and heat your home is another popular option in Denver, Colorado. A ductless HVAC system is also called a ductless mini-split system Licensed HVAC technicians can only install them, and the cost is more or less the same as central air conditioners.
Since they are ductless, installation of ductwork and vents is not required. You can also take advantage of zoned cooling by installing multiple indoor heads on a single outdoor unit. In the end, it only cools the room where it's installed and does not evenly distribute cool air throughout the home. Despite this, if you have a small family with three or fewer rooms with no multiple stories, they are a good option for you.
Window-Mounted Air Conditioner
As the name implies, a window-mounted air conditioner will only be installed if there is a window in your room. Their typical cooling capacity is in the range of 5000 to 13,000 BTU's. If you have a small room to cool, window-mounted air conditioners work great. They are cost-effective, easier to install than other ACs, and ideal for small spaces and areas. However, they are pretty noisy, drip water on the outside, and not highly energy-efficient.
Wall-Mounted Air Conditioner
Wall-mounted air conditioners can be mounted on the wall and require no ductwork to operate. From small to medium-sized offices, studio apartments, and one-bedroom apartments, wall-mounted air conditioners work best. Installation is challenging and should only be done by licensed HVAC professionals. Moreover, they are much quieter and more energy-efficient than window-mounted ACs.
Portable Air Conditioner
A portable air conditioner is the next best alternative when neither a central nor ductless air conditioner can be installed. They are pretty easy to install, simple to operate and come with many features.
Over the last few years, they have gained popularity as they are budget-friendly options for consumers not willing to spend thousands of dollars for heating and cooling needs. While there is no installation required, you still need to vent out the hot air through a pipe that goes out the window.
Portable air conditioners can be controlled by smartphones or remotes and are adequate for cooling a small room. Do note that they are slightly more expensive than wall and window units and have higher noise levels.

Air Conditioning Maintenance and Repair Basics
While it is extremely rare for a brand new unit to fail during the peak season of summer completely, they are still electrical appliances. The complex components of an AC unit can break down due to overheating or lack of proper maintenance on your part. Here are some essential AC maintenance and repair tips that can help you in diagnosing and fixing some of the most common problems:
Regularly call for a thorough 22-point HVAC inspection every year.
Frequently clean or change the air filters, ideally once every three months.
Keep the outer unit clear from leaves, dust, and debris.
Use a pressure hose to clean the condenser on the external unit.
Use a programmable thermostat to adjust to the outside temperature.
To avoid extra wear and tear, turn off your AC when not in use.
If you face issues such as refrigerant leaks and frozen coils, we'd strongly recommend calling in Denver AC professionals, JDs Plumbing Heating & Air Conditioning.
As a family-owned business for the last 20 years, we know how frustrating it is when your AC stops in the middle of the day when it is 100 degrees outside.
We hope that this Air Conditioner Buying Guide in 2021 has helped you in making well-informed decisions.
Contact us now, and we'll pay a visit to your premises to help you with the installation or replacement of your air conditioner.