Air conditioning systems have now become an integral part of our lives. However, they do need periodic maintenance; without regular maintenance, things can go south at any time. Given Denver's current weather conditions, you cannot afford to compromise on your air conditioning unit's efficiency. With temperatures constantly rising, you need to make sure that your air conditioner works at a time just when you need it the most.  To avoid expenses AC repairs, you must keep up on your AC maintenance.
Any good HVAC system has several complex components that work in harmony with one another to remove humidity and cool your home.
Now is finally the time to turn on your air conditioning unit, but not without having a professional HVAC inspection done first.
Just because your AC was working perfectly fine up until last summer, you may not have had any HVAC maintenance done for over a year. Now that you've tried turning it on, you may have witnessed weird noises coming out of the air conditioner. If that's the case, then your AC needs to be inspected.
If you're like most of us, over the time when your system was turned off, you probably didn't bother to check its condition. Now it has all that dirt, debris, and dust clogging up the entire system.
A Word of Advice
We have created this air conditioning maintenance guide for 2021 that will definitely be helpful for Denver residents. Although there are certain tasks you can perform yourself, we strongly recommend calling in an HVAC expert if you get stuck at any point. Prevention is always better than the cure. Here are some of the ways to prevent your AC from overheating
Preventative Maintenance for Denver HVAC Systems
HVAC preventive maintenance refers to periodic inspection of your units to ensure they continue working during peak season. Many Denver homeowners fail to understand that a one-time $100 investment in HVAC maintenance is important to keep your $5,000 unit working correctly. This is akin to an oil change for your vehicle, which is important to safeguard your engine from permanent damages.
Regular HVAC Denver maintenance is essential not only for your air conditioning system but also to save on high energy bills and maximize your air conditioning effectiveness this summer.
Cleaning your Air Conditioner
Here are all the steps you can follow to clean your AC for the upcoming summer.
As with any electrical equipment, safety comes first. Wear rubber gloves, safety goggles, and disconnect the power supply connected to your HVAC unit. If you cannot find the shut-off box near your HVAC system, simply deactivate your system from the main breaker.
  2. Clear Debris and the Air Filters
Clear the dirt, dust, and debris from around the HVAC system using a vacuum cleaner. Look for bent fins and apparent signs of wear and damage. Proceed to clean the condenser fins, which is the starting point of debris. Use a soft paintbrush to gently clear any stuck debris and a vacuum cleaner to suck away all that dust. Check for plants or any other objects that might have become lodged in the fins. Keep at least 3 feet of the surrounding area clear from any objects.
Head over to your furnace or the air-handler cabinets to take out the air filters. Check their condition and refer to the owner's manual if they can be replaced or reused. These cost barely $10, so instead of cleaning them, go ahead and replace clogged air filters with new ones. Simply by replacing your air filters, you will notice a dramatic improvement in airflow.

3. Clean AC Condenser Coils
The outdoor unit is what does all the magic in heating or cooling your Denver home. Depending upon the weather, the AC condenser coils can get clogged with dirt and debris, which can decrease your unit's efficiency.
You need to open up the side and top panels of the outdoor unit with a screwdriver or a nut driver. Carefully unscrew all panels and gently lift them out of their position. Here comes the most sensitive part. The condenser coils are extremely delicate, and any amount of pressure can easily damage them beyond any repairs. Gently clean the condenser coils with a soft paintbrush, and in the process of doing so, do not bend the fins. If you do, use a fin comb to straighten them out once you are done with the cleaning.
Now use a vacuum cleaner and gently suck out all the dust and debris that has clogged the coils. You can also use any commercial air conditioning coil spray to clean the fins. Do not spray on the fan or any other electrical equipment as you may end up damaging your outdoor unit.
Just make sure to cover all electrical equipment such as the kit and the fan when using a water hose. Water can easily damage your system, and hence, care should be taken while using a pressure hose.
4. Clear Debris from the Condenser
Take out dirt such as leaves and debris that you may notice at the base of the condenser. If your unit comes with a drain, make sure to clean it up so that the pathway isn't blocked.
To clear the motor's fan, you can also use a vacuum cleaner or a pressurized blower to clear away dust and debris. This is a safer way than using a water hose to clean your outdoor unit. Once you are all done, it is time to carefully reassemble the panels and screw them back on tightly. It is always a good idea to have another final check of your outdoor unit and clear any remaining debris if you find any.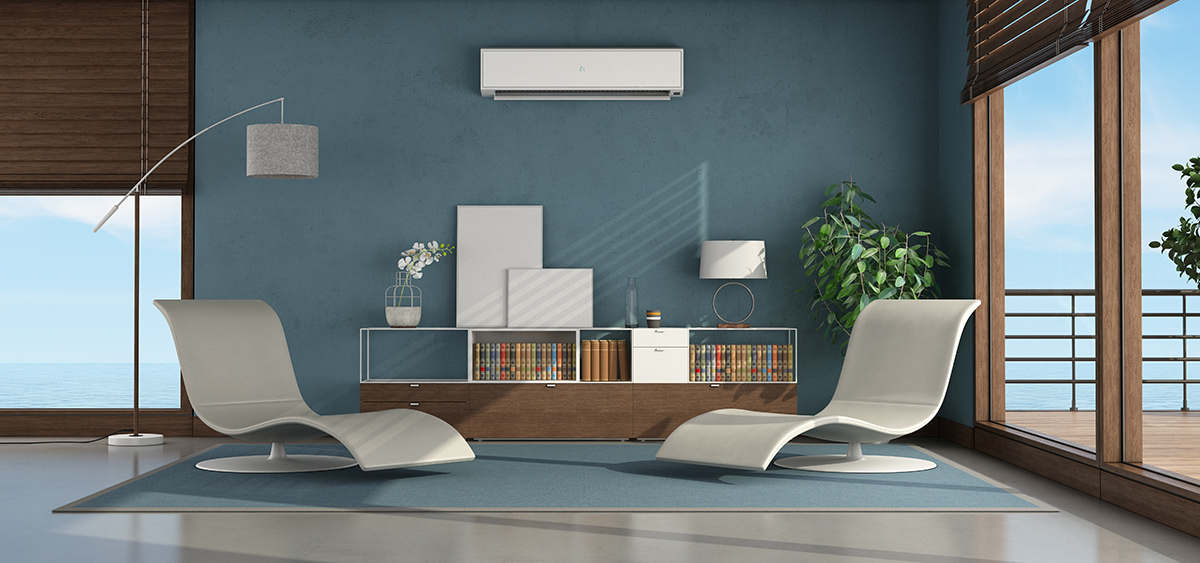 5. Inspect the Refrigerant Lines
The refrigerant lines are as sensitive as the condenser coils and are usually insulated with foam to prevent energy loss. These tubes travel from inside to the outer unit. Insulation foam is quite economical, and you can buy it cheaply from your local hardware store.
Make sure to cover your refrigerant lines with insulation after cleaning the air conditioner. Alternatively, you can also use any good insulation tape to cover up the lines.
  6. Close Gaps
When it's 90 degrees outside, you'll want to get the most out of your air conditioner, and one way of ensuring maximum efficiency other than maintenance is to close any gaps you see in your home's doors and windows. You may notice that your air conditioner is working for the entire day trying to stabilize the internal temperature just because the cool air is escaping through the gaps. If you have gaps around your doors and windows, you can use foam to fill them up. When hot air isn't entering your room from these gaps, you should notice a considerable improvement in the efficiency of your air conditioner.
  7. Test your Unit
Before turning it on, you now need to test your air conditioning unit to check if it receives power. First, turn off your thermostat and then power on from the disconnect box and the main panel. Once the power has been turned on, adjust the thermostat to activate your outdoor unit so that it starts throwing in cool air.
Notice the direction and force of the airflow, and if everything has been done right, you should see a big improvement in the cooling efficiency of your air conditioning unit in Denver. If you don't notice any significant improvement, it is time to call in the professionals.
  8. Adjust your Thermostat
Adjusting your thermostat is the key to not only saving on energy bills but also prolonging your air conditioner's life. Many Denver households keep their thermostats set at a low temperature, forcing their air conditioner to run for extended periods of time, causing more wear and tear.
If you are not at home, it is always a wise idea to adjust the thermostat to a higher temperature or simply turn it off when you don't need it. It depends on how well your system is optimized to cool during the summers at the end of the day.

Professional Air Conditioning Inspection in Denver
Maintaining your air conditioner is of paramount importance if you want to extend its lifespan and lower your energy bills.
Whenever JD's Plumbing Heating & Air Conditioning is called for AC inspection in Denver before the start of summer, we see several households leaving their units without any plastic cover when not in use. We strongly recommend using a plastic cover to keep your outdoor and indoor unit safe from dust, dirt, and debris during off-peak season.  AC maintenance before the first hard freeze is important to maintain your unit.
Now that you are done cleaning your air conditioner, if it still does not perform optimally, please stop whatever you're doing and give us a call right away. Air conditioners are sensitive pieces of electrical equipment having a complex set of wires and pipes. You do not want to accidentally damage any of these parts in the process of cleaning your system. It is always best to have an HVAC Denver professional take a look and set it up for the summer.
What to Consider When Hiring an HVAC Denver Professional?
It is always recommended to hire an HVAC Denver technician to do an in-depth check of your HVAC system. We at JD's Plumbing Heating & AC follow a strict 22-point inspection and maintenance checklist. Ideally speaking, here's what your HVAC technician should do:
●    Check for any gas leakages
●    Inspect wiring and voltage
●    Inspect condenser coils to check for leakages
●    Check refrigerant pressure
●    Inspect ductwork for any leakages
●    Measure airflow through the evaporator coil
●    Tighten electrical connections
●    Oil the motor and any other moving parts to reduce friction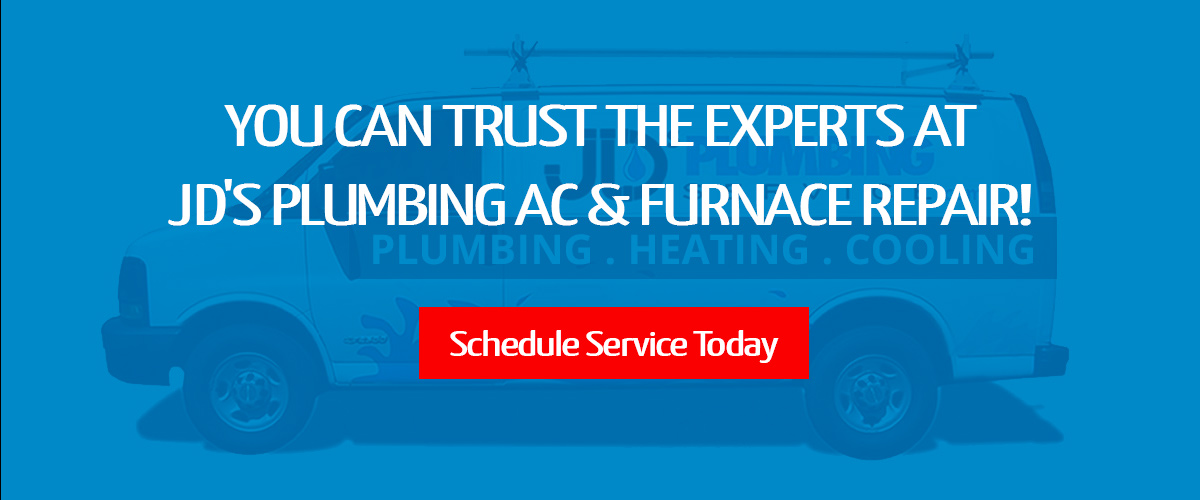 Air Conditioning Repair & Installation Services in Denver
To get the most out of your air conditioner, the technicians at JD's Plumbing Heating & Air Conditioning in Denver will visit your premises, conduct a routine inspection and provide possible solutions and recommendations. Buying a new AC unit or replacing an existing AC unit is quite daunting for Denver homeowners.  We can also help you in replacing your Air-Conditioning unit if it is nearing the end of its life expectancy. Our team of certified HVAC Denver technicians offers a number of services, including:
●    Air conditioner inspection
●    Furnace inspection
●    Routine maintenance
●    AC repairs and replacements
●    Refrigerant checks
Our air conditioner maintenance services range from $100 to $150, which can essentially save you thousands of dollars in costly replacements and repairs. The benefits certainly outweigh the costs. Give us a call now and ask us to examine your air conditioner for the coming months professionally.