What's in an Annual Furnace Maintenance Checklist?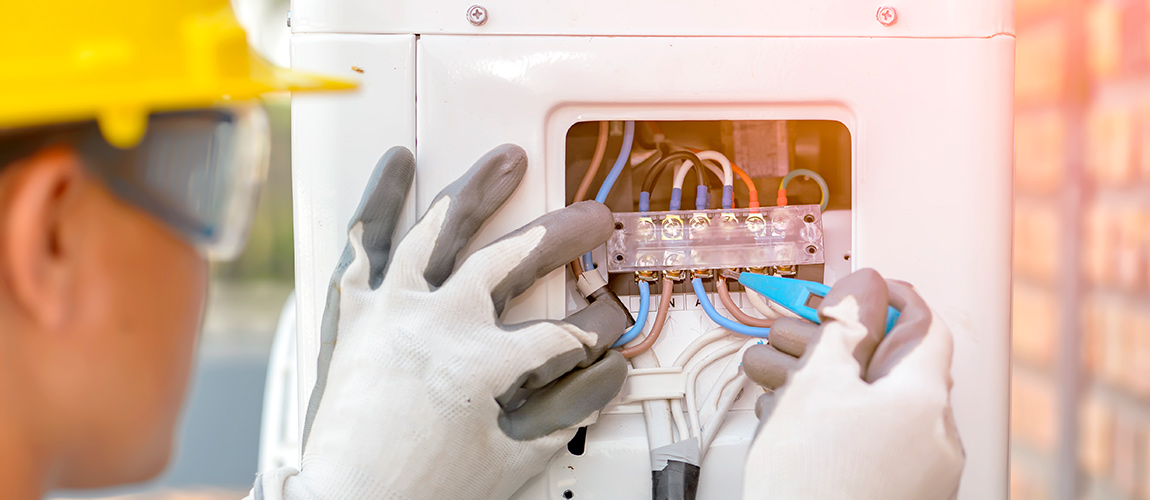 Many of you might already have had the annual inspection of your home ventilation systems done by a technician. If not, now is the time to schedule an appointment with a proper HVAC expert in Denver to ensure the smooth functioning of your furnaces throughout the winter season.
Benefits of Denver Furnace Maintenance from JDs Plumbing Heating & Air Conditioning
While the HVAC technician's visit is crucial at least once a year, there are some steps you can take yourself to maximize the heating performance of your Denver furnace.
The Annual Furnace Maintenance Checklist covers everything including maintenance, inspection, and cleaning of your furnace in Denver, Colorado.
Here are all of the tasks suggested by JDs Plumbing Heating & Air Conditioning Annual Denver Furnace Inspection and Maintenance:
Adjust the thermostat to keep your furnace running at optimum settings.
Maintain and check on the gas and electrical connections to the furnace and tighten any loose contacts.
Secure naked wires with insulation tape if needed.
Check for possible gas leaks. Turn it off if you find any and contact JDs Plumbing Heating & AC for a thorough furnace inspection in Denver.
Dust away debris from burners or dirt coated on the connections, as it decreases the furnace's performance. Use pressurized air to clear away the coated dust.
Clean air filters as often as required after checking their condition. It is better to replace them at least once a year.
Use a combustion analyzer device to check consumption levels. If you're not sure how, call JDs Plumbing Heating & Air Conditioning, leading HVAC experts in Denver, to check the normal gas levels.
Grease equipment parts like motor and bearings where required otherwise the fiction can damage your furnace.
Tighten the vent pipes; secure them firmly together so that no air escapes through.
Check vent pipes for possible cracks or leakages.
Recheck the voltage of your furnace, and report to us if you notice abnormal levels of amps.
Clean up the dust on the fan as frequently as possible and ensure that it works smoothly.
Clear the dust and debris from the vents carefully. A dust-coated vent will lead to poor circulation of heated air through to the pipes.
Listen for irregular sounds that your furnace might be making and have them checked by a professional.
Replace any worn-out components of the furnace or broken parts before they affect the functioning.
Clean the spark igniter with a fine piece of clean steel wool.
If you find any of these maintenance recommendations difficult to do by yourself, seek help immediately instead of attempting a rash action as you might end up damaging the furnace.
How well your furnace performs throughout the season depends on how well it is taken care of. Proper checking and maintenance will help increase the efficiency and longevity of your Denver heating system.
It is highly recommended that you rely on an expert when it comes to repairs, replacement of an HVAC or if parts need to be replaced. You might want to check the warranty status of your furnace and contact your contractor so that the warranty can cover your costs.
Benefits of Denver Furnace Maintenance from JDs Plumbing Heating & Air Conditioning
Timely focus on furnace maintenance and replacements of parts when necessary might appear to be too difficult to attempt yourself.
That's why you should always rely on HVAC experts in Denver to check and perform annual maintenance in accordance with the above checklist. We are experts in this field and will never damage your system while performing maintenance.
Why Should You Call JD's Plumbing Heating & Air Conditioning for Annual Denver Furnace Maintenance?
We are licensed, certified, and registered with the State of Colorado.
We never void your warranty whilst performing furnace inspection.
We always follow safety protocols and standards to minimize the chances of physical harm.
We never charge you excess of our quotation.
You can contact JDs Plumbing for Denver Furnace Maintenance here to schedule an appointment and we'll get back to you as soon as possible.